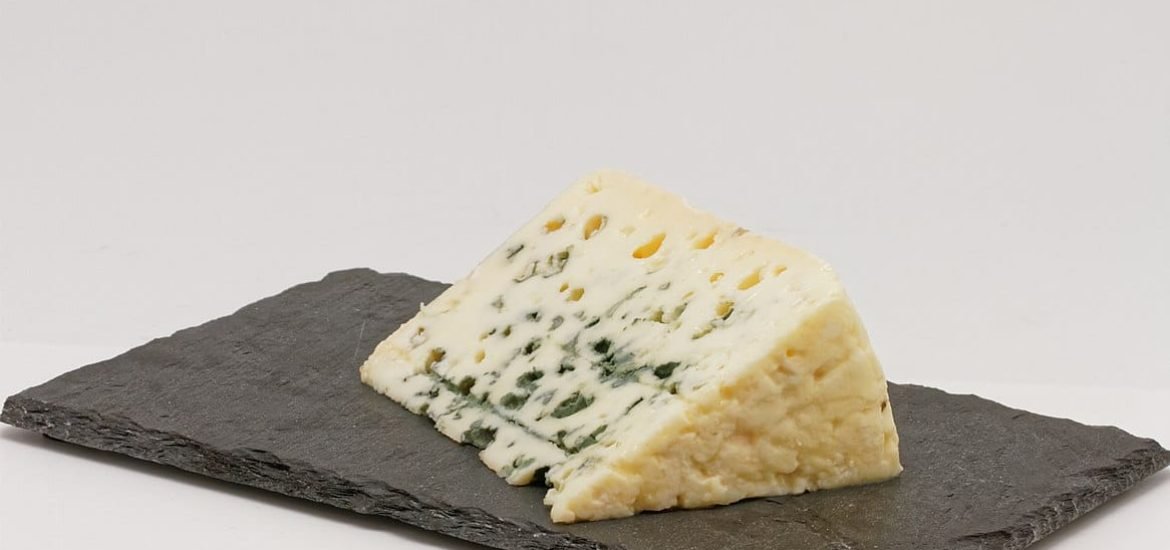 As the European debate over food labelling (FoP for Front of Pack labelling) continues in Brussels, criticism of the Nutri-Score system is growing and it is unwittingly uniting in opposition traditional European products that are being unfairly graded by the algorithm. After Spanish olive oil and Italian ham, it is the turn of French cheese and specifically one of the most famous: Roquefort. Sébastien Vignette, secretary general of the General Confederation of Roquefort (Confédération Générale de Roquefort), explains his point of view on this subject in an exclusive and no holds barred interview.
The European Scientist (TES): as Secretary General of the Confédération Générale de Roquefort, you organised a round table on the Nutri-Score during the SIA 2022. Why is this topic so important to you?
Sébastien Vignette (S.V.): This round table was about the limits of the Nutri-Score, which appears to be a system that is totally unsuitable for products that have official quality labels. We have been fighting for almost a year now, not against the Nutri-Score, but against its application to cheeses with protected designation of origin (PDO) or protected geographical indication (PGI), which would be utterly non-sensical.
Indeed, these cheeses are produced by following ancestral recipes, which cannot be modified and must follow strict standards, which guarantee their quality and their link with the territory. These standards are also published and frequently verified.
And no, we will not make Roquefort cheese with pasteurised or skimmed milk, nor with thickening agent to replace fat or chemical preservatives to replace the salt! It would no longer be Roquefort! The goal of reformulating [the recipe] obviously makes no sense here. Hence our request for an exemption not only for Roquefort, but more generally for PDO/PGI cheeses.
And no, with this exemption request, we are not conflating quality or origin with nutritional composition.
And no, there is no lack of transparency. Because PDO/PGI cheeses are products that are not heavily processed, the list of ingredients and the nutritional information table that is on the back of our products are neither very long nor very complicated to understand!
Quality products are also exceptional products, consumed as such, which allow us to eat locally and well, to preserve different tastes and transmit a gastronomic heritage. They cannot be reduced to an algorithm or a simplistic marketing argument.
Finally, while we can only endorse the wish to inform consumers and encourage a healthier and more sustainable diet, the information must not be distorted and must contribute to genuine food education. This will not be the case with the Nutri-Score, which punishes foods with recognised and documented health benefits such as cheeses, which have their place in a balanced diet, by means of a simplistic, reductionist and infantilising blanket score.
If science is being called into play, then I would like to hear about, among other things, the latest observations showing that there is no link between the consumption of dairy products and markers of cardiovascular disease, or even that there may be benefits to the consumption of dairy fats, or the ANSES studies associating the consumption of cheese with a reduced risk of type 2 diabetes.
The Nutri-Score is therefore a kind of anti-education on food! It is verging on conditioning. It is "ready-to-think" and "ready-to-eat", which provides partial and biased information and favours ultra-processed products.
More generally, we are increasingly forgetting about the product, which we are preparing to be buried under a landslide of more and more labels and, as the road to hell is paved with good intentions, they are often ultimately beneficial to the most industrialised products. This is what happens when you try to explain complexity through extremely narrow prisms.
So let's say it straight, if the Nutri-Score can make sense for highly processed industrial products, it should be reserved for them, but our PDO/PGI cheeses should not be put on the same level and should be exempted.
TES: During this event, the LR deputy from Cantal, Vincent Descoeur, defended you by saying that a can of diet soda (graded B) is better graded than a portion of Salers or Roquefort (graded D or E), whereas in reality these cheeses are more beneficial and the consumer is being "misled". Isn't this comment a bit of an exaggeration?
S.V: Not at all. First of all, there is no consensus among scientists on the Nutri-Score and you have interviewed several of them in this review. Many dieticians and nutritionists have also expressed their views on its limitations.
So, the positive characteristics of a product are not heavily weighted by the algorithm: they are fewer in number, not exhaustive, and they bring fewer points. For example, proteins and calcium are insufficiently taken into account. More generally, trace elements and vitamins – in short, micronutrients of interest – are not rewarded at all.
The Nutri-Score does not value unsaturated fatty acids either. Many professionals also point out that the algorithm is based on an outdated over-penalisation of saturated fatty acids, given that, according to the latest studies, it is necessary to distinguish between the various saturated fats, which are not all the same, particularly in terms of quantity and their source (natural or ultra-processed).
Moreover, it says nothing about this "matrix effect", even though, as is now well known, the nutritional value of a food is not just its nutrient composition, but also varies qualitatively according to its physical structure and the interactions at play in this matrix. This is because complex processing alters the food matrix and therefore the nutritional quality of foods, the digestive processing of nutrients, their metabolic effects and their effects on health.
What's more, and this is another element of "deception" to use your expression, the Nutri-Score says nothing about the presence of additives, the degree of processing, the cooking process… These criteria are just as important for health. Our PDO and PGI products, which are not very processed, are therefore unfairly penalised.
On the other hand, the Nutri-Score will clearly benefit ultra-processed foods that the industry will be able to modify at will to obtain an A or a B, by using additives, sweeteners, preservatives or other complex processing methods.
Getting an A or a B can therefore become a marketing selling point to reel in consumers without the nutritional quality necessarily: there is a risk of popularising "empty" food from a nutritional point of view but with many additives, which the Nutri-Score say nothing about… Nowadays, many studies establish a significant risk between the over-consumption of ultra-processed products and cardiovascular diseases, obesity, high blood pressure…
I encourage you to ask yourself the question: what is, for example, the nutritional value of a diet soda? It is obviously zero. So, it's a nice simplification to give it a B on a green background, while being blind to the additives used to obtain such a rating and allowing the diet soda to appear "healthy".
And let's not be fooled into believing what we're being told now – I guess in an attempt to save the Nutri-Score – that a good score on the Nutri-Score does not mean that the product is healthy!
First of all, this is contradicted by all previous statements. In fact, it is the whole philosophy behind the Nutri-Score. It cannot therefore be claimed that the Nutri-Score does not say whether a product is good for your health. The Nutri-Score does not limit itself to the nutritional composition data, it aggregates them into a single score and judges the food by assigning it a very significant colour code, red associated with danger and green associated with approval. Furthermore, its promoters encourage the consumption of the best rated products and the reduction of the consumption of others, without any further discrimination between products. What we should bear in mind, however, is that according to various studies, more than 50% of the products that are favourably rated by the Nutri-Score (i.e. rated A or B) are ultra-processed foods, and the figure is even higher for foods "marketed" to children.
Then, I will let you be the judge: if, in this context, a good Nutri-Score score can hide an unhealthy product, if it is possible to improve its score by using additives and pushing ultra-processing further, what message does this send to the consumer? Is it really useful to them? Clearly, we are aiming at the wrong target. Between an "ersatz" cheese made with starch or another texturising agent to replace fat and obtain a C on the Nutri-Score, and a PDO cheese rated D or E (90% of cheeses are rated D or E) but which is not an ultra-processed product, which do you think is better to consume?
But that's not all, consider that the promoters of the Nutri-Score recommend limiting the advertising of products rated D-E during prime time, again without discriminating between the products concerned (remember that the same health authorities recommend the consumption of dairy products, including cheese, within the limit of 30g per day for the latter, according to the opinion of the High Council for Public Health). So let's imagine the following scenario: tomorrow, our PDO cheeses will no longer be advertised in the relevant time slots, while fast food chains will be able to promote their burgers and other nuggets with a B or C rating. After all, it makes sense that we try to prevent our children from sneaking a bite of PDO cheese, but we are not bothered by advertisements for ultra-processed industrial products, which are aimed at them in particular… and which have a better Nutri-Score. It's complete madness!
TES: According to Professor Philippe Legrand, "the Nutri-Score, with its understandable objective of changing the food industry, should have been limited to processed and manufactured foods, without including basic natural foods (oil, dairy products, bread, sugar, fish, etc.). This would have improved its credibility and reduced the counterproductive effects" Do you think this solution is possible?
S.V: At the very least, this would be a return to common sense. Our position is not very different when we say that we should not penalise our cheeses with geographical indications and that the Nutri-Score should be reserved for ultra-processed industrial products.
The Farm to Fork report does not recommend any specific labelling system on the front of packaging (the design has not been chosen at this stage). It should also be pointed out, and this is generally overlooked, that this report is mainly aimed at ultra-processed products and does call for the specific characteristics of geographical indications to be taken into account. The possibility of applying specific conditions to certain categories of foods will therefore be carefully examined by the European Commission.
TES: Your AOC confederation is not alone in its struggle, as it is joined by Spanish olive oil producers, Italian ham and cheese producers and many other products, most of them rooted in regional traditions. Does the Nutri-Score tend to misclassify products from traditional diets across Europe?
S.V: It is certain that by trying to impose itself as the standard for good and bad, the Nutri-Score will discriminate against a whole range of local products, which, respecting the specifications of their respective quality labelling, will not be able to adapt. These products will be damaged and unfairly punished, even though they have a role to play in a balanced diet.
This is the reason why, as custodians of a piece of national and gastronomic heritage, the women and men of the Roquefort PDO cannot accept the banning of their cheese in the name of an incomprehensible regulation based on a distorted algorithm.
But please, do not caricature us as the outdated defenders of tradition – this is a noble mission, of which we are proud. It is instead the Nutri-Score that, as things stand, is based on outdated pillars (dated lipid pillar, lack of consideration of the matrix etc.).
If such a system does not take into consideration traditional diets and culinary cultures developed in different countries, if it ignores the pleasure and conviviality that are so important in food, the Nutri-score misses the mark especially when it comes to food education by punishing food rather than thinking about food balance, which should be conceived around a meal, or even a series of meals. Let's remember that no food is balanced in itself, that one must eat everything, that a fat intake is necessary and… that you can happily choose to eat 30 g of Roquefort cheese and give up a diet soda, nuggets, ketchup, crisps or a frozen pizza, all of which are receive better Nutri-scores!
Finally, with the Nutri-Score, there is no education on portion size. It is calculated on 100 g or 100 ml – but who eats 100 g of Roquefort or drinks 100 ml of olive oil? – it takes into account neither recommended portions nor the portions sizes actually consumed.
The reality when it comes to cheese is that the daily portion actually consumed by the French, which varies with age, is actually very close to the recommended portions (around 30g) and far from the 100g portion assumed by the Nutri-Score! So let me ask you another question: does 30g of Roquefort cheese rated E in a salad contain more fat and salt than a bucket of 20 pieces of breaded chicken rated C, or nuggets, which are eaten in quantities much larger than 100g, or a portion of chips, which are rated higher but are deep-fried, salted and served with mayonnaise or ketchup?
Once again, we seem to be barking up the wrong tree.
TES: You are calling for a specific exemption from the Nutri-Score. Wouldn't it have been easier to join forces with other protesters who are criticising it all over Europe?
S.V: Other PDO/PGI products, cheeses but not only, are engaged in this fight in Occitania, in France, but also everywhere in Europe. They are not necessarily against the Nutri-Score, but we are asking for them to be exempted, in view of their specific characteristics. And they are also receiving support. Many countries are now expressing reservations or even opposition to the Nutri-Score (in addition to Italy and Spain, which you mentioned, Greece, Cyprus, the Czech Republic, Romania and others). It is therefore a mobilisation that is both transparent and transnational, which continues to take place. All these approaches are both useful and complementary. It is a complex debate, which deserves time and education.
TES: By the end of the year, the European Commission will have to choose between several FOPs (nutrition labelling systems). Do you know what solutions have been proposed and if so, which one best meets the objective of informing the European consumer?
S.V: The European Commission should put forward a proposal by the end of 2022 at the earliest, which will then have to be debated, for application not before 2023, and we remain hopeful that our arguments in favour of an exemption will be heard and that the singularity of our cheeses under geographical indication will be recognised.
Other countries are proposing alternative systems. For example, Italy has recently proposed a "Nutrinform Battery" system, which seems more interesting than the Nutri-Score because it informs instead of punishing. It provides information on the contribution of a portion to daily intakes in different nutrient categories. Is the "Nutrinform" perfect and adapted to PDO/PGI? No, because it does not necessarily provide information on micro-nutrients or other health benefits, nor on the degree of processing for example. But it seems that the Italian government is advocating voluntary use and does not claim to apply it to its PDO/PGI products, which have a specific label to report on quality.
Because it is this PDO/PGI label that should be kept alive, because we cannot change our recipes, because there is no lack of information on the nutritional composition of our minimally processed products and because they cannot be considered through the same prism as ultra-processed food, because the majority of the proposed systems do not reflect the place of our cheeses in a balanced diet, we remain in a position of exemption for them.
Image: Thesupermat — own work, CC BY-SA 4.0, https://commons.wikimedia.org/w/index.php?curid=39709531
Related
This post is also available in: FR (FR)DE (DE)