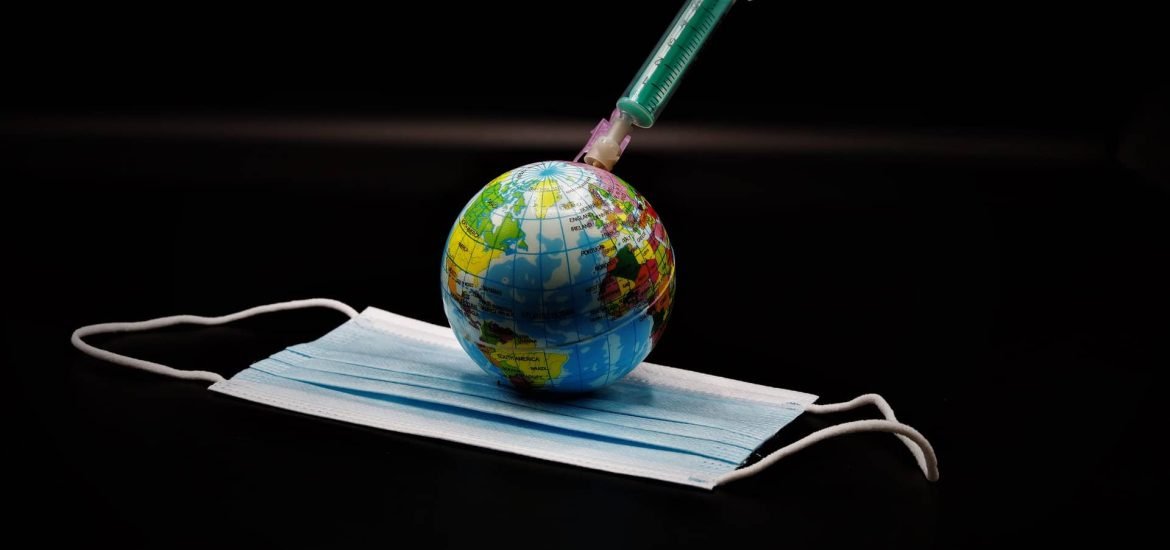 After months of stalling, European leaders finally reached a consensus at the end of February to develop a standardised health certificate. Brussels is hoping that the so-called "Digital Green Pass", which would include proof that someone had been fully inoculated against the coronavirus or else include recent Covid test results for those unvaccinated, will enable the return of travel across the bloc and breathe life back into the continent's sluggish economy.
But before MEPs could crack open the champagne, European Commission President Ursula von der Leyen made it clear that it could take "at least three months" to put such a system in place. Indeed, there remains significant disagreement between member states on what exact form the vaccine passports should take and how they should be deployed. While political leaders hash out their differences, however, the European private sector has already taken the lead on developing concrete solutions for the dilemma of how to transition to a post-pandemic future.
The EU must play catch-up
Ever since the first vaccines were greenlit for use in December, governments and developers all over the globe have been exploring the idea of introducing an e-passport that testifies to someone's Covid-19 health status. With a quarter of a billion shots having gone into arms around the world and encouraging studies showing that approved coronavirus vaccines are highly effective in stopping transmission—not just symptomatic infection—it's becoming increasingly clear that such a scheme is necessary to resume normal life. What's more, if health passes became a golden ticket to quarantine-free travel or large-scale events,  such passports could nudge the 'vaccine hesitant' towards immunisation—a shift that would be welcome news for European countries where vaccine acceptance is low.
Unfortunately, European policymakers have been consistently behind the curve—focused on lagging vaccination rates in the bloc, it was only once Denmark and Sweden gently threatened to introduce their own version of these passports last month, that discussion of a bloc-wide vaccine certificate began to foment in the Commission. As political temperatures soared during the summit at the end of February, Southern European countries were particularly vocal in their support of a vaccine certification system, given the economic boost which sun-seeking holidaymakers and their pent-up savings would provide.
Tourism-dependent countries such as Greece—whose revenue plummeted to €4 billion down from €18 million in 2019 due to the dramatic drop in the visitors which make up the backbone of its economy—are unsurprisingly heading the pack pushing for health passports in time for summer. Greece has already inked a deal with Israel to admit fully-vaccinated tourists using the Israeli "green pass" and has suggested it may sign a similar deal with the UK—in the absence of coordinated action at the EU level, member states are likely to continue hammering out such piecemeal agreements and developing a wide range of vaccine passports. The good news for the EU is that while lawmakers debate the necessity and timeframe of a vaccine passport, private companies are already at work tackling the important privacy and public health questions that will surround any eventual vaccine passport system.
Effective private solutions
Swiss digital solutions company SICPA, for example, has repurposed its existing CERTUS digital seal technology to develop a system the company insists could quickly get vaccine certificates off the ground in Europe. The SICPA 'myHealth Pass' platform uses a QR Code to protect data and avoid linking sensitive data to mobile phones, using secure blockchain engineering to enable one-click, real-time verification. This data structure enables authorities to be confident that info hasn't been modified or hacked, while offering travellers a user-friendly digital health certification system designed to protect their privacy and their personal data.
Solutions such as the myHealth Pass promise to cut through bureaucratic red tape and streamline potentially complex health checks at airports and other high-traffic areas, but for groups such as over sixty-fives – the age group most likely to have received the jab, but also the least likely to own a smartphone – these types of codes need to be printable as well; the availability of paper alternatives is indeed a strong point of the myHealth Pass. SICPA's system has thus far been successfully piloted by groups including seafarers—a particularly hard-hit profession by the world's patchwork of testing and quarantine rules—and ice hockey players in the Kontinental Hockey League.
Unified solution key to reopening safely and preventing fraud
A single system would align standards, thereby allowing the EU to simultaneously open the doors to international visitors as well as facilitating travel for its own citizens, safe in the knowledge that case numbers will not spike like last summer. A timely adoption of the system will also ensure that vaccinated EU citizens are not stranded at home, as international companies such as Qantas Airlines and TicketMaster, increasingly begin to mandate proof of vaccination.
Perhaps the greatest advantage to a standard digital health pass is that it prevents forgery—a phenomenon which has recently proliferated for Covid tests, due to the lack of uniformity amongst different countries' test certificates and the absence of a secure and independent verification system. Low-quality Covid vaccine certificates have already fallen prey to the same problem, as flimsy cards produced by the UK's NHS were almost immediately replicated by fraudsters and put up for sale on eBay and TikTok.
European policymakers may still be ironing out what they want to see in a digital vaccine certificate, but the private sector already seems poised and ready to expedite a vaccine passport system. Given the sluggish pace of the vaccine rollout, a comprehensive and independent health pass could be the silver bullet the EU needs to get the show on the road. The Commission cannot afford to wait until the summer when a second peak season without holidaymakers will strike a death knell for Europe's tourist sector.
Related