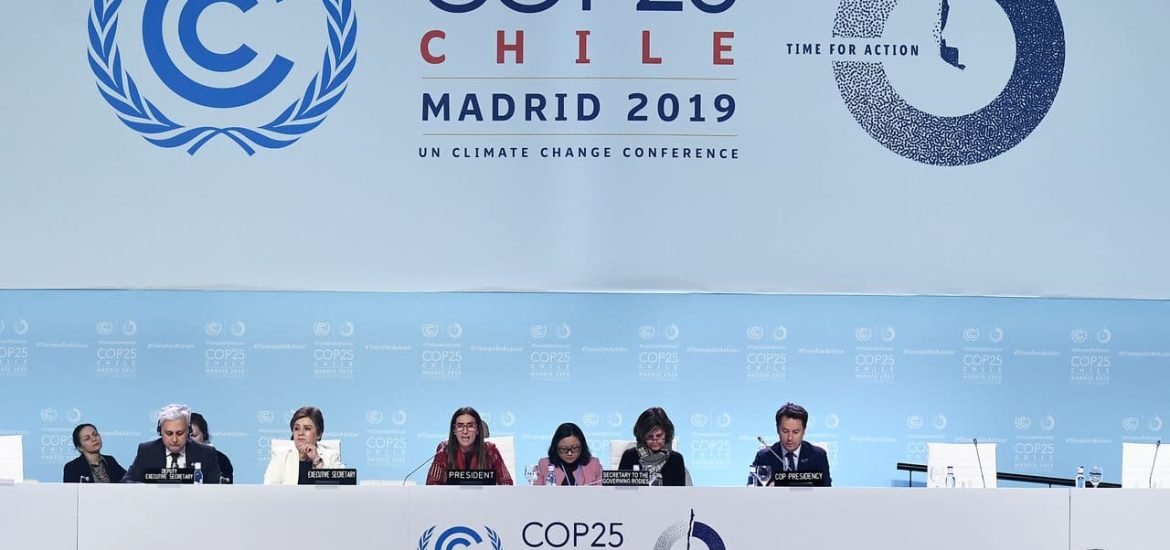 The outcome of the two-week-long COP25 conference in Madrid with delegates from almost 200 nations was a partial agreement that asks countries to come up with more ambitious targets to cut greenhouse gas emissions. Despite some progress, world leaders failed to agree on more ambitious emissions cuts to meet the 2015 Paris goals.
One of the major talking points was the global carbon markets — a system whereby nations can trade emissions cuts with countries that have been less successful in reducing emissions — however, any concrete decisions on the topic have been deferred until next year in Glasgow.
Countries in the EU elsewhere argued they would not finalise rules on international carbon markets that could undermine efforts to cut greenhouse gas emissions.
Another major focal point of the conference was "loss and damage", the important idea that the least-developed nations are being devastated by the worst impacts of climate change, despite minimal contribution to greenhouse-gas emissions.
World leaders endorsed a declaration to help poor countries combat the impacts of climate change — but no funding has been allocated to do so. And the most vulnerable nations are concerned their voices were not being heard.
Another year, little accomplished
The talks resulted in no big breakthroughs and were pervaded by a lack of cooperation among nations.
A small cohort, including the EU along with several developing countries, continued to push for stronger national climate plans. While some countries, including Brazil, Australia, the US, and China — some of the worst greenhouse-gas emitters — were accused of holding up progress.
The EU has at least agreed to reach net-zero emissions by 2050 as part of the newly established European Green Deal. But to truly limit global warming to below 2 degrees Celcius — or the even less likely target of 1.5 degrees Celcius — will require a global effort. Under the business-as-usual scenario, the world is on track for a 3 to 4-degree Celsius rise.
After the talks, which were expected end on Friday, but did not finally wrap up until Sunday 15 December, UN Secretary-General Antonio Guterres tweeted: "I am disappointed with the results of #COP25."
"The international community lost an important opportunity to show increased ambition on mitigation, adaptation & finance to tackle the climate crisis."
"But we must not give up, and I will not give up."
More talk, yet still no action
Environmental groups and activists argue richer countries have shown little commitment to seriously tackling climate change. In a statement, the environmental NGO 350.org, slammed the results of the summit: "As COP25 comes to an end, national delegates failed once more to step up to the existential challenge of the climate crisis".
Strategy Director of the group Jamie Henn said: "The level of disconnect between what this COP should have delivered and what it's on track to deliver is appalling and is a sign that the very foundations of the Paris agreement are being shaken up. A handful of loud countries has hijacked the process and is keeping the rest of the planet hostage."
Nonetheless, Guterres and others have not viewed the conference as a total defeat, as he also wrote: "more determined than ever to work for 2020 to be the year in which all countries commit to do what science tells us is necessary to reach carbon neutrality in 2050 and a no more than 1.5-degree temperature rise".
Related