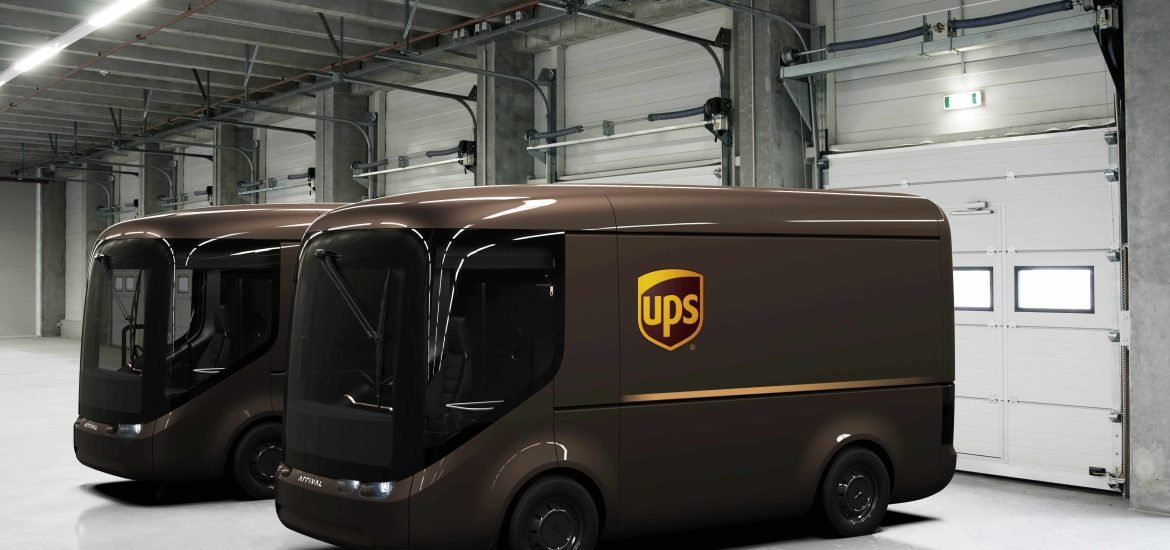 UPS announced a partnership last week with UK technology company Arrive to deploy a fleet of 35 electric trucks in Paris and London. The first vehicles are expected to be on the road before the end of this year.
The lightweight composite vehicles have zero tailpipe emission and a battery range of more than 240 kilometres on a single charge, which UPS says is much higher than other electric vehicles (EVs) currently used in logistics service.
The vehicles also include Advanced Driver Assistance Systems (ADAS), which improve driver safety and reduce fatigue. The vehicle design is similar to nine trucks used in London by the UK's Royal Mail, which were also developed with Arrival.
"We're excited to collaborate with UPS to create an affordable, modular, fully electric delivery vehicle designed to make deliveries in our busy cities clean and quiet," Denis Sverdlov, CEO of Arrival, said in a statement. Sverdlov noted that the truck's wrap-around front window gives the driver "a much wider field of view," which improves safety for the driver in addition to pedestrians and cyclists.
UPS currently has 9,000 vehicles worldwide that operate using alternative propulsion methods. This includes more than 300 electric vehicles and almost 700 hybrid electric vehicles on the road in the United States and Europe.
"UPS is working with Arrival here in the UK because their smart electric vehicles are helping to reduce dependency on fossil fuel. This is a pioneering collaboration that helps UPS develop new ways to reduce our emissions," Luke Wake, UPS's international director for automotive engineering, said in a statement.
The news follows a UPS announcement last month that it had installed new charging technology at its depot in Camden, London. The addition allows the company to recharge its entire fleet of EVs without a pricey upgrade to the depot's power supply grid.
UPS seeks to promote innovation in the automotive industry and says it has invested more than $750 million in advanced technology vehicles and alternative fuel since 2009. The company says it "has a long history with electric vehicles" – UPS first introduced them into its American fleet in the 1930s and reintroduced modern electric vehicles in 2001.
"We are helping to drive demand for these disruptive technologies," said Wake. "The result is a safer and cleaner fleet for the communities in which we deliver."
UPS officials emphasised the important role the new vehicles will play in meeting environmental targets.
"This initiative will help UPS attain its global carbon reduction goals for the company's facilities and fleets," said Peter Harris, director for sustainability at UPS Europe. "We will continue working with our partners, communities and customers to spark innovation, thus leading the industry toward a more sustainable future."
Photo: UPS
Related