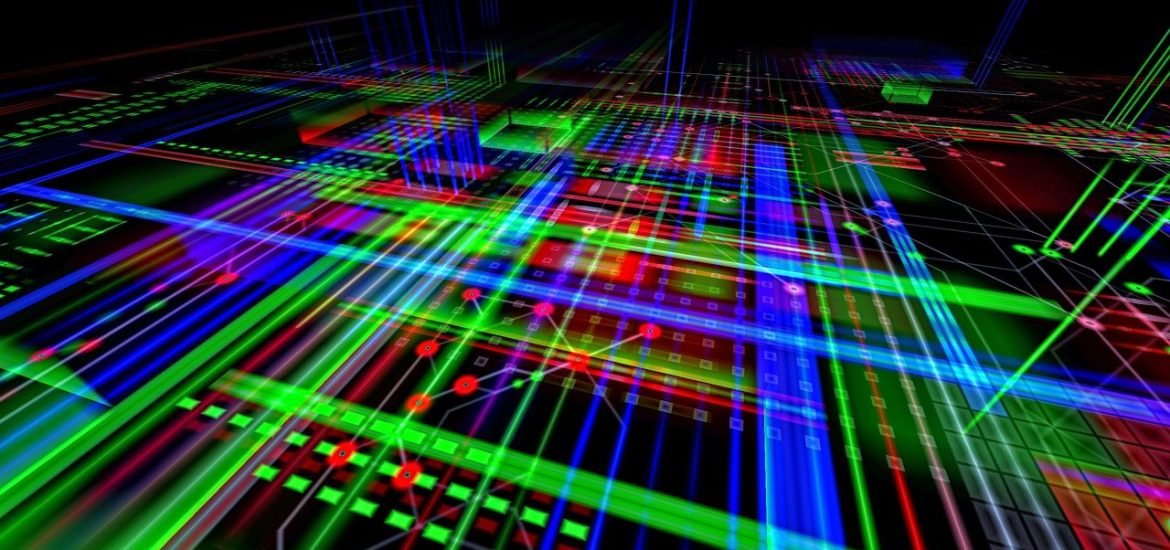 A team of researchers from Pompey Fabra University in Barcelona, Spain, designed a device using printed cells on paper that work together just like a computer, according to a study published in Nature Communications (1). What's more, this "living computer" is simple enough to be used outside the laboratory, and it can have a wide range of potential applications, such as detection of mercury or preeclampsia at a very low cost.
Computers are obviously not a new thing. From tablets and laptops to PCs and smartphones, we have many electronic devices to fill every moment in our lives. However, despite their prevalence, they're very limited to use as biological markers and identify certain diseases.
To cover this gap, researchers started dabbing on "biological computers".  Instead of motherboards and RAMs, biological computers are made with living cells. Instead of electricity, biocomputers use chemical inputs from molecules such as proteins or DNA to process their data. While there's still a long way to go for biocomputers to be equivalent to your smartphone, even the fact that researchers can build such devices is an astronomical achievement.
The good news is that once the first cell is programmed, it's easy and cheap to grow billions of identical cells. And surprisingly, it may be that biocomputers are actually more reliable than standard electronic devices. Just think about how our body survives, even though millions of cells are replaced every day, but try to cut only one wire in a computer, and what do you get? A dead computer.
So far, however, these devices have been too complicated to operate and could only work under stringent conditions. But now, a team from Pompey Fabra University found a way to "print" live cells onto paper, in effect creating biocomputers that can be used anywhere. Incredibly, the cells stay alive and well, trapped on the paper but able to continue normal metabolism, releasing signals that can reach their neighbouring cells.
The choice of material has an easy explanation: paper is cheap and easy to adapt to large scale use, with copies produced at low cost. "We wanted to design a scalable model, and we thought about using a printing system like the one for printing T-shirts", explained Sira Mogas-Díez, first author of the study. "We make moulds with our drawing, we soak it with the different cellular inks like a buffer, put it on paper, and the cells are deposited".
The way this biocomputer works is simple: there are several elements, each one formed by a group of cells, in this case, bacteria, that can detect different signals. By changing the order, these elements are printed on paper; it's possible to change the biocomputer's overall functionality. "Therefore, the order in which the cells are placed is the software, the cells are the hardware, and the paper is the physical substrate hosting these cells", said Javier Macía, another researcher involved in this study.
Keen to move to practical applications, the team has already designed different biosensors capable of measuring various parameters.  For example, there's one that can detect and measure mercury by showing more or less dots according to the concentration of this heavy metal.
A second application involves detecting cases of preeclampsia. This is actually a complex diagnosis, as it does not depend on one marker but a combination of multiple markers. There's still much work to do, but it's not unreasonable to think that a biocomputer could be developed to analyse these different markers and determine the risk for expecting mothers to suffer from this disease.
"Certainly there is much work to do, but these initial results suggest that the methodology developed may be the means to facilitate the creation of commercial products based on living devices", concluded Javier Macía.
(1) Mogas-Díez, S., Gonzalez-Flo, E. & Macía, J. 2D printed multicellular devices performing digital and analogue computation. Nat Commun 12, 1679 (2021). DOI: 10.1038/s41467-021-21967-x
Related