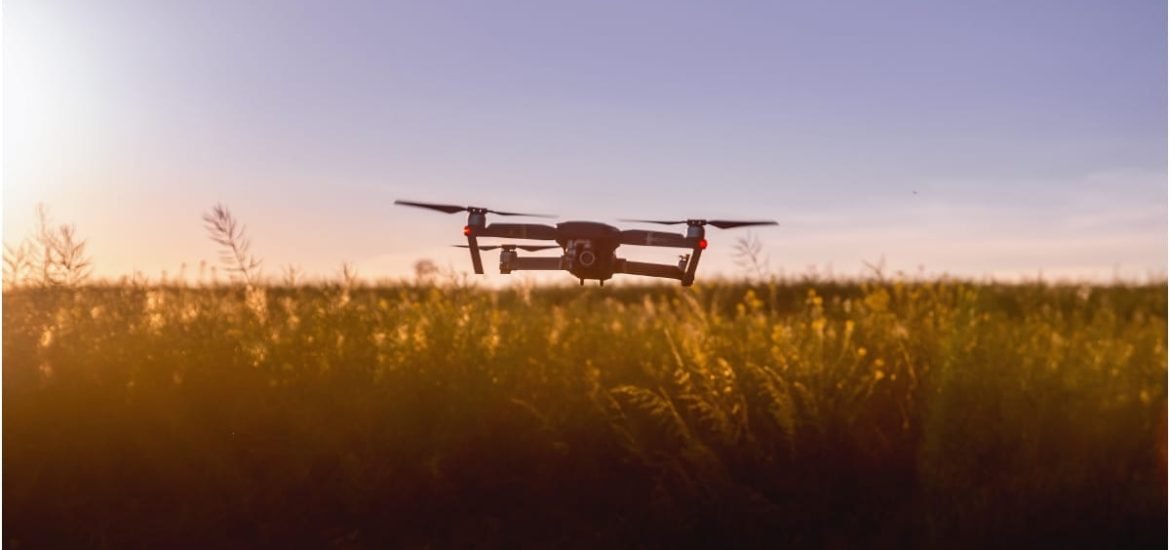 Smart technologies such as Artificial Intelligence (AI), robotics, and the Internet of Things (IoT) are rapidly making their way into the agricultural sector leading to what is now being termed as the "fourth agricultural revolution" or "agriculture 4.0". While so-called agritech could help enhance productivity and allow for increased yields, and greater eco-efficiency, as well as economic benefits, some critics worry societies may be changed or "re-scripted" leading to undesirable implications. A new commentary published in Frontiers in Sustainable Food Development discusses just that (1).
At present, precision agriculture is already being widely used around the globe to help farmers improve productivity ― from fertilisers and herbicides to unmanned aerial vehicles, or drones, robots, and big data. Such approaches can be used to optimise planting schedules, monitor crops and grasslands, and automate farming processes. Moreover, technology can aid in conservation efforts. Therefore, many countries are prioritising agritech. However, the researchers point to the potential of smart technologies to cause undesirable effects both on the farm and to wider society. Furthermore, new technologies are likely to be resisted by farmers and the public.
The recent paper written by environmental scientists Dr David Rose and Dr Jason Chilvers from the University of East Anglia in the United Kingdom urges "policy-makers, funders, technology companies, and researchers to consider the views of both farming communities and wider society."  They highlight the possible environmental, ethical, and social costs, which they believe should be seriously considered by policymakers funders, technology companies, and researchers.
According to the authors, previously proposed frameworks of responsible innovation should certainly be applied to the agritech revolution, but do not go far enough (2, 3). The authors  argue that the "key dimensions of responsible innovation—anticipation, inclusion, reflexivity, and responsiveness—should be applied to this fourth agricultural revolution." In particular, three key approaches should be taken:
A more systemic approach that maps and addresses the "wider ecology of innovations" associated with this fourth agricultural revolution;
A broadening of notions of "inclusion" in responsible innovation to account better for diverse and already existing spaces of participation in agri-tech;
Greater testing of frameworks in practice to see if they are capable of making innovation processes more socially responsible.
Previous agricultural revolutions were also radical. The first is identified as the transition from hunting and gathering to farming, followed by the British agricultural revolution of the 18th century, and third, post-war improvements in productivity owing to mechanisation and the Green Revolution of the developing world. Now, the move towards IoT, AI, and other technologies could potentially change the agricultural landscape dramatically.
Without a doubt, agritech could significantly alter the nature of farming, leading to job losses and the possibility of leaving some farmers behind. Only by adopting responsible technologies and seeking the views of the public can we "construct a shared vision of the future" and stave off some of the adverse effects of technological innovation.
(1) Rose, D.C. and Chilvers, J. Agriculture 4.0: Broadening Responsible Innovation in an Era of Smart Farming. Frontiers in Sustainable Food Systems (2018). DOI: 10.3389/fsufs.2018.00087
(2) Eastwood, C. et al. Managing socio-ethical challenges in the development of smart farming: from a fragmented to a comprehensive approach for responsible research and innovation. Journal of Agricultural and Environmental Ethics (2017). DOI: 10.1007/s10806-017-9704-5
(3) Bronson, K. Smart farming: including rights holders for responsible agricultural innovation. Journal of Technology Management & Innovation (2018). DOI: 10.22215/timreview/1135
Related