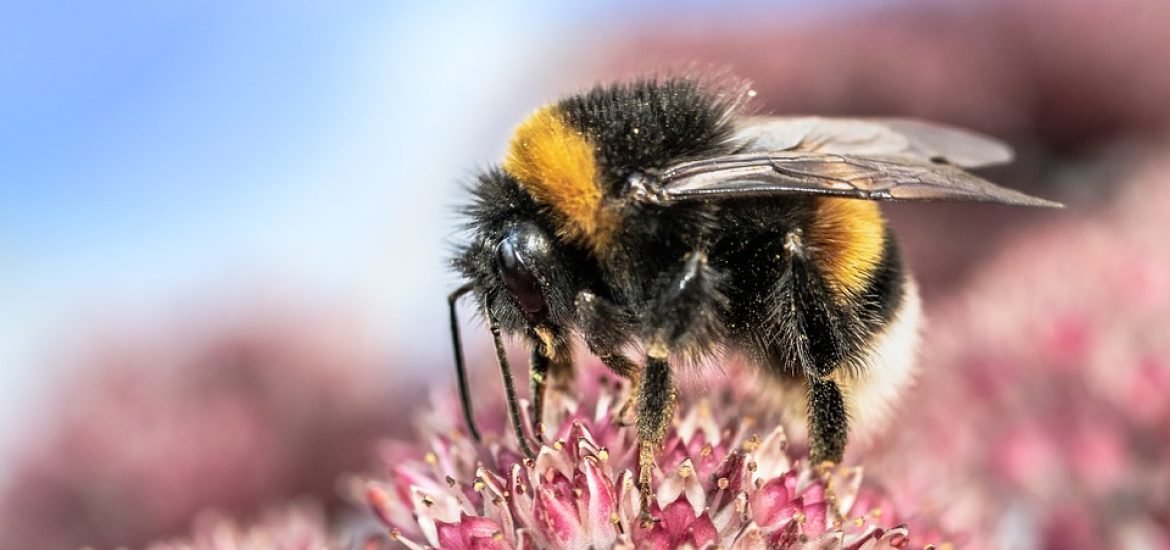 Bumblebees don't really have time to enjoy the beauty of the flowers. Instead, they just learn the minimum to be able to navigate around to find food, according to a study published in the journal Frontiers in Physiology (1).
A team of researchers from the University of Exeter, UK, showed bumblebees a selection of artificial flowers that were either blue, yellow, or half and half and contained a sugary solution in the center. They placed the flowers upright in such as way that the bees could sport the bottom half of the flowers as they came to land.
Whenever they faced a different arrangement of the two colours, bumblebees paid more attention to the colour they were used to rather than learning the new pattern. This means they just focussed on the basic information rather than wasting time memorising the whole flower pattern prior to landing. This was still enough information to find the centre of the flowers and get the sugary reward.
"We know bees have the cognitive capacity to learn a lot of information about a flower," said Professor Natalie Hempel de Ibarra, Associate Professor at Exeter's Centre for Research in Animal Behaviour. "However, our study suggests a simple, low-effort form of learning is good enough in some situations."
"The bees in our experiments extracted just the information they needed, rather than learning everything that was available to them," added first author, Dr. Keri Langridge, also from the University of Exeter. "Like humans, most animals like easy forms of learning. Why learn a hidden route to the top of the hill when one could simply follow a trail with a big colour sign?"
For the second part of the training, the researchers arranged the flowers in a circle, with two uneven parts, which were either primarily yellow or mostly blue (in contrast to the 50/50 used previously). To further complicate matters, no sugary solution was added to the flowers, forcing the bees to fly around for a while. This allowed the researchers to see which colour they preferred.
For this task, the change in flight manoeuvres was noticeable, allowing the bees to learn new information before deciding the best place to land. As the changes were more significant, the bees showed that, if needed, they could pay attention to the contrast edges as well as colour.
The team believes this work may provide information about the evolution of flowers to ensure that pollinators such as bees can land safely and quickly.
(1) Keri V. Langridge et al., Approach Direction Prior to Landing Explains Patterns of Colour Learning in Bees, Frontiers in Physiology (2021).  DOI: 10.3389/fphys.2021.697886
Related