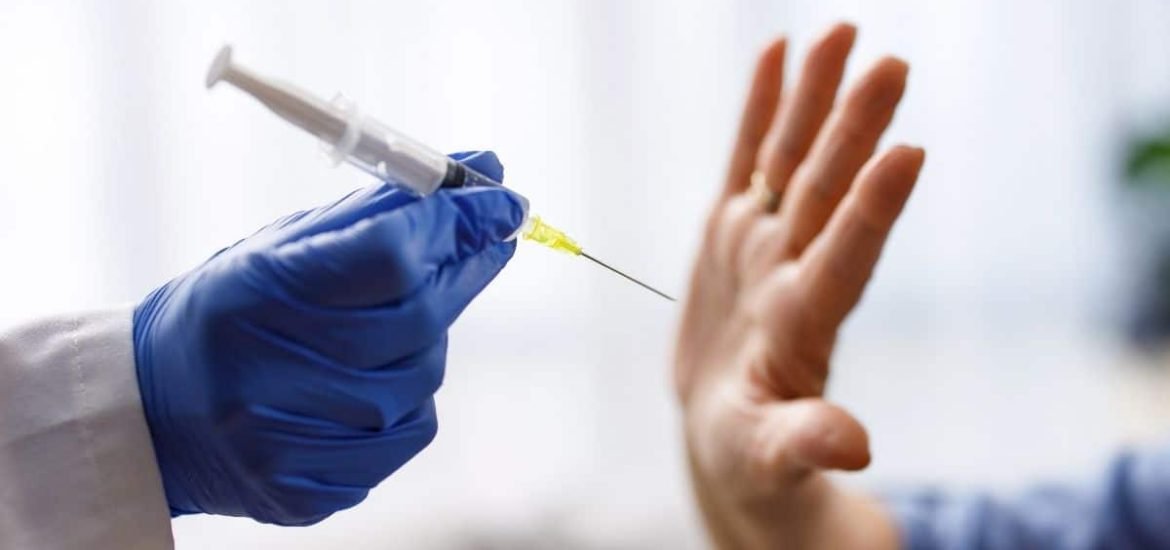 A successful coronavirus vaccine might be available as soon as early next year, but vaccine acceptance rates might pose a challenge. A global survey published on 20 October in Nature Medicine reveals a potential global hesitancy to accept a COVID-19 vaccine (1).
Around 90 COVID-19 vaccines are currently in development, and half of those are in human trials. Besides the obvious regulatory obstacles and the question of who should get a vaccine first, the success of potential vaccines will also hinge on their acceptance. Despite the increasing number of COVID-19 related mortalities and the burden of the coronavirus pandemic on both global health and economies, vaccine acceptance rates are falling, which could translate into tens of millions of potential vaccine avoiders.
In 2019, the World Health Organization (WHO) identified vaccine hesitancy as one of the top ten global health threats. Alongside misinformation, health experts are increasingly concerned that vaccine hesitancy will pose a significant obstacle to 'herd immunity' to COVID-19.
The team of researchers performed a survey of 13,426 respondents in 19 countries – including Brazil, Russia, India, China, and South Africa, which are some of the countries hit hardest by the virus – on the likelihood of vaccine acceptance. Overall, they found that 72 per cent of participants would likely accept a vaccine, 14 per cent would refuse, and 14 per cent would hesitate.
Large variations were observed among countries. When asked about "taking a proven, safe and effective vaccine", China had the most positive responses (87 per cent), followed by Brazil, South Africa, and India; Whereas, France, Poland, and Russia had the lowest acceptance, where just over half of the respondents agreed to receive a COVID-19 vaccine; Poland had the highest number of negative responses (27 per cent).
The responses varied again when respondents were asked whether they would accept a vaccine if it was recommended by their employer and had been approved safe and effective by the government. In this case, 32 per cent of respondents completely agreed and 18 per cent either somewhat or completely disagreed.
Vaccine confidence seemed to be higher in countries where trust in government is higher. The study authors researches also observed variation with age, income, and education level, with acceptance higher among older people and those with higher earnings and education levels. Interestingly, those who were had fallen sick with COVID-19 or knew someone close to them who had were less likely to give a positive response.
The accelerated pace of COVID-19 vaccine development has further added to anxieties. While the authors noted that events which have occurred since the survey was conducted in June, such as pauses in COVID-19 vaccine trials and reports of political pressure for a COVID-19 vaccine approval, might also lead to higher levels of vaccine hesitancy.
In a statement co-author Dr Scott Ratzan, a Lecturer at the City University of New York Graduate School of Public Health and Health Policy warned: "It will be tragic if we develop safe and effective vaccines and people refuse to take them. We need to develop a robust and sustained effort to address vaccine hesitancy and rebuild public confidence in the personal, family and community benefits of immunizations".
The authors write that governments, public health officials, and advocacy groups must be prepared to address hesitancy and build vaccine literacy so that the public will accept immunization when appropriate.
Co-author Prof Heidi J. Larson, an anthropologist and Director of the Vaccine Confidence Project at the London School of Hygiene and Tropical Medicine, added: "These findings should be a call to action for the international health community. If we do not start building vaccine literacy and restoring public trust in science today, we cannot hope to contain this pandemic".
(1) Lazarus, J.V. et al. A global survey of potential acceptance of a COVID-19 vaccine. Nature Medicine (2020). DOI: 10.1038/s41591-020-1124-9
Related