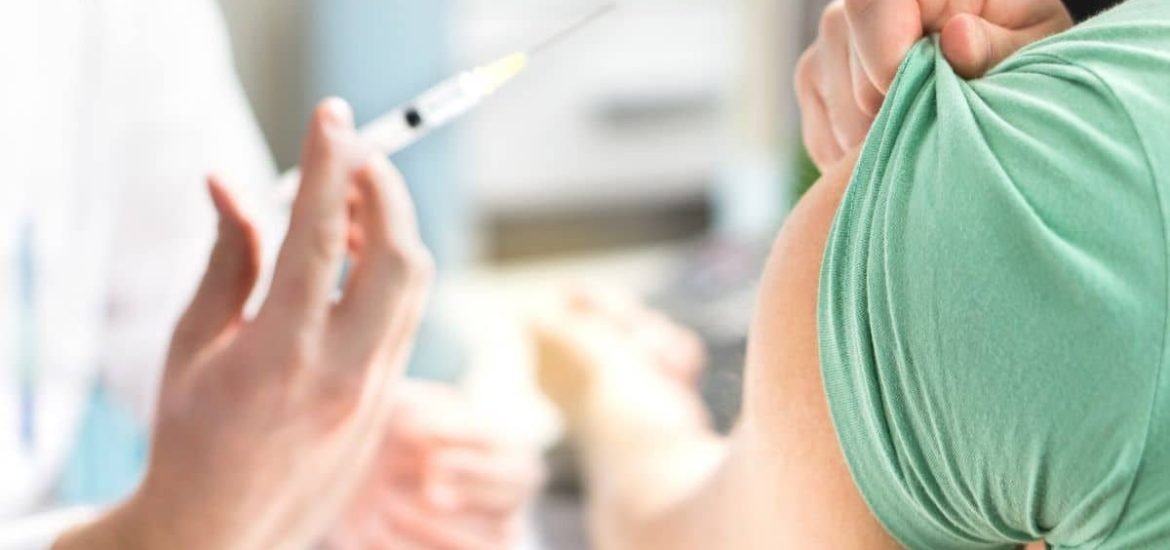 There are currently 23 vaccines in human clinical trials against the novel coronavirus, SARS-CoV-2, that causes the COVID-19 infection, according to the World Health Organization (WHO). With more to come, as more than 140 research teams race to develop a safe and effective vaccine against the virus, which has infected more than 13.2 million people and taken the lives of around 570,000.
Moderna was the first to start human testing of a vaccine for the novel coronavirus, which began on March 16, just 66 days after the genetic sequence of the virus was released. This week, the American biotech company reported that its messenger-RNA-based vaccine is safe and provoked immune responses in 45 healthy volunteers. Results of the early-stage trial of the vaccine candidate were published on 14 July in The New England Journal of Medicine (1).
The preliminary study, run by the National Institutes of Health, tested out two doses of the mRNA-1273 vaccine, which encodes the stabilized prefusion SARS-CoV-2 spike protein. When injected, the mRNA instructs cells to make proteins that mimic the outer surface of the coronavirus, which the body recognizes as a foreign invader and mounts an immune response by producing antibodies to fight against it. No vaccines based on this platform have previously received regulatory approval.
The doses were administered 28 days apart to participants between the ages of 18 to 55 years old in one of three different dose levels (25 micrograms, 200 micrograms, or 250 micrograms). The second dose was required to produce an appreciable immune response.
In a statement, Moderna's chief medical officer Tal Zaks said the vaccine spurs a "robust immune response across all dose levels". Patients produced antibodies that can neutralize the coronavirus that causes COVID-19 and the average antibody levels were higher than those seen in patients who had recovered from the disease.
Dr Anthony Fauci, director of the National Institute for Allergy and Infectious Diseases said: "The hallmark of a vaccine is one that can actually mimic natural infection and induce the kind of response that you would get with natural infection. And it looks like, at least in this limited, small number of individuals, that is exactly what's happening".
Only mild to moderate side effects were reported in around half of the participants, including fatigue, chills, headache, muscle pain, and pain at the site of injection, worse after the second dose. The highest 250-microgram dose caused more serious side effects, although no one required hospitalisation; therefore, only the 100-microgram dose will advance into larger trials. The Phase 3 study in 30,000 patients is set to begin on July 27.
Pfizer and BioNTech have also reported promising results from early trials of their jointly developed mRNA-based vaccine against COVID-19 and will begin larger human trials at the end of the month. When asked to compare the Moderna and Pfizer vaccines, Fauci said: "I don't think you could say anything about one being better than the other. They both induce good responses. Let's see what happens in the real world."
China's SinoVac has also advanced to Phase II trials and Russian researchers have completed clinical trials on a COVID-19 vaccine, although data have not been shared.
Vaccines typically take years to develop, but scientists are hoping to develop a COVID-19 vaccine within 12 to 18 months. The speed at which researchers and drug companies are currently developing vaccines against COVID-19 is unprecedented. However, experts caution that it might be too soon to tell whether any of these vaccines will actually work. Moreover, the first vaccines that come to market might not be the most effective or the safest.
(1) Jackson, L.A. et al. An mRNA Vaccine against SARS-CoV-2 — Preliminary Report. The New England Journal of Medicine (2020). DOI: 10.1056/NEJMoa2022483
Related