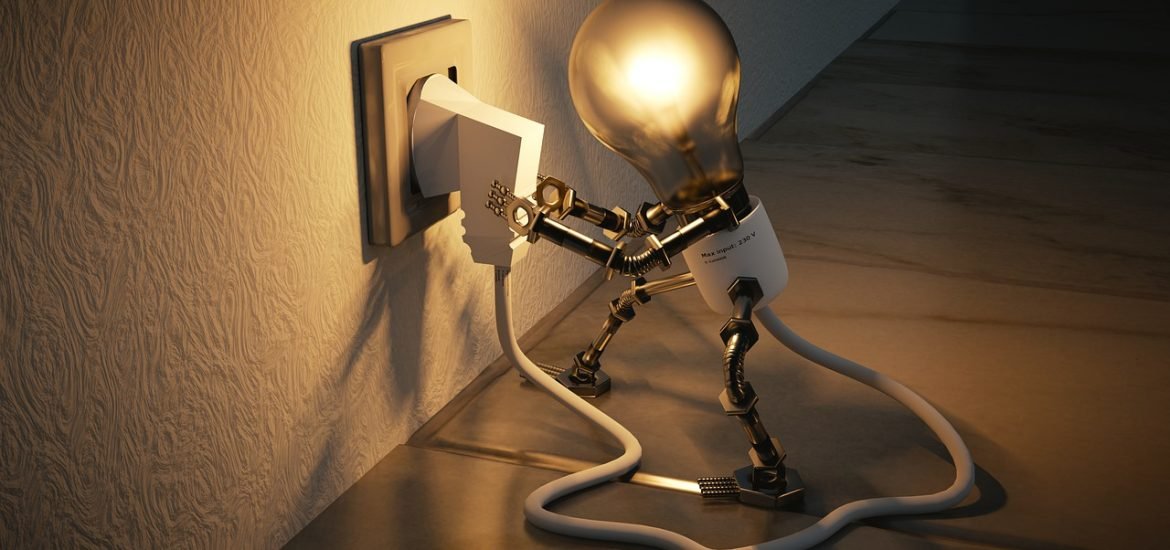 Belgium's electricity supply has become a serious problem. Without investment in new generation capacity, the security of electricity supply will deteriorate in the next few years. However, the country's situation does not lend itself to optimism on this topic.
Belgium is not a straightforward country. Its institutional structure can only be described as one of a kind.  This federal country is divided into three regions each with its own regional government: Flanders, Brussels and Wallonia. As far as energy is concerned, responsibility is shared between the federal government and the regional authorities; they have to coordinate to speak with one voice both at European level and in the Climate Change Conferences, which often blocks decision-making, as was the case with the COP24, held in Katowice. In addition, there is a deep socio-political divide between the Flemish and French-speaking populations. A very large majority of Flemish vote centre-right, with about 40 percent even calling themselves nationalist. In Brussels and Wallonia it is the opposite: virtually all parties are to the left with a significant resurgence of a party that proudly claims itself as Marxist. This complexity, of course, also manifests itself in energy policy.
For the last four and a half years the government, led by Francophone Charles Michel, has governed with a centre-right platform for the first time in a long while. His party, the Mouvement réformateur (MR), described as centre-right by many Francophones, had the courage to champion liberal economic choices desired by the Flemish, which drew vehement criticism from other Francophone parties. But in December 2018, inexplicably, to the point that editorialists described it as "political suicide", the same Charles Michel brought down his government because he would not accept the ultimatum of his main Flemish partner (the N-VA) who did not want the country to sign the Marrakesh Pact on migrants. No sooner had his coalition with the N-VA collapsed, than "the climate" became a priority to the point that the MR offered to cooperate with the left-wing parties in leading the country. It is true that this was at the point that COP24 had just taken place. And in Belgium, all the media have been berating the population on a daily basis about the imminent catastrophe that will be created by human-generated climate change. The parties — except the N-VA — are therefore forced to take a stand on the climate in order not to be called to account by the media.
It is also true that the Prime Minister's party leads the Walloon government, a government running very ecologically-driven policies, which, however, are widely disliked by its electorate. This party is expected to be toppled in the forthcoming elections of 26 May 2019, because its swing towards environmentalism has cost it voters on the right without gaining it any voters on the left.  As the saying has it, "we prefer the original (greens) to the copy (centre)" For example, Jean-Luc Crucke, the Walloon minister for energy, reinforces support for intermittent renewable energy installations, and is a vociferous supporter of closing nuclear power stations.  Even worse, he has decided to ban diesel and even petrol cars with the intention of promoting electric vehicles when to replace just ten percent of thermal cars with electric vehicles would require doubling the current installed power for rapid charging and of course that power cannot be intermittent ie. not from a renewable source. This mad rush has worrying implications for energy.
Flashback.
Thanks to the proportional electoral system, despite polling around ten percent, the environmental party drives a hard bargain over its participation in federal or regional government. In a previous federal government, it succeeded in imposing a commitment to a full exit from nuclear power by 2025, where nuclear currently accounts for about half of the electricity generated in the country, and it suggested that it was possible to replace the nuclear power generation with intermittent renewable electricity (wind and photovoltaic). Poorly considered funding has been provided by the regions, particularly on the left, in order to demonstrate to the population that it is possible to abandon nuclear power thanks to wind power and photovoltaic panels. For its part, the federal government in a bid to meet the obligations of European Directive 2009/28, generously subsidises wind power in the North Sea because this maritime territory is under its jurisdiction. In one of the EU countries with the smallest land area, we find ourselves with four renewable energy financing systems: it may be that the sun shines the same on everyone but "shines" is hardly an apt description since Belgium is not at all sunny: the solar capacity factor [1] is 12% (the wind energy factor is 19%). This fiasco is so utter that each successive government is having to review the financing mechanisms, because it is becoming too expensive – without even seeing a fall in CO2 emissions. This "photovoltaic bubble" has become a pantomime in the country that created surrealism.
Belgium has two nuclear sites, Doel near Antwerp and Tihange just outside Liège. The total installed capacity of the 7 reactors is 5,919 MW. Although the law ordains their total closure by 2025 — this is the official position of the current government — electricity specialists all say, albeit sometimes only privately, that it will be impossible to maintain this goal.
The chaos is the result of the impractical policy in this area. Recently Claude Desama, a former MEP who was a rapporteur for the first legislative texts on the opening of the electricity market and so well qualified to comment, wrote "The energy debate is still polluted by ideology ", criticising the cobbled-together nature of Belgian energy choices resulting from the politicisation of an issue that should have remain economical and technical. This drift is part of the discourse of hatred of nuclear power from one of the environmental parties in Europe most virulent on the topic. Secondly, there is the utopian dream of wanting to limit CO2  emissions, which justifies and leads to a policy of subsidising intermittent renewable production. At the same time and in a clearly contradictory way, the government claims to be reducing emissions (it is making it one of the three main topics for the next election campaign) while replacing the nuclear power plants with nine natural gas plants. It seems that the politicians didn't get on with their chemistry lessons at school, as they appear not to have retained this simple equation for methane combustion: CH4+ 2 O2 è CO2+ 2 H2O.
In this haze created over the last 20 years by ignorant and irresponsible politicians, electricity producers are not only procrastinating on the very necessary decision-making for building new power plants, but also delaying investment in maintaining existing power plants, leading to their premature ageing and frequent breakdowns.  From 15 October to 11 November 2018 only one nuclear reactor was operational, i.e. 1,006 MW of the 5,919 MW in place. Finally, an unfavourable market environment characterised by low wholesale prices, which are in part a consequence of the development of subsidised renewables, has a negative impact on the economics of controllable power generation.
Marie-Christine Marghem (MR), the Federal Minister for Energy is preparing a draft bill to finance new natural gas plants that will replace the nuclear power plants that are supposed to be shut down in 2025, as well as some old thermal units, totalling 7.4 GW. This capacity mechanism will then be submitted to the European Commission for acceptance. So it is likely that it will not be possible to launch tenders, build, and commission these new plants before 2025. It is therefore likely that the life of the nuclear power plants will be extended by a few years or more, again in total contradiction to what the current Prime Minister has been saying since his government was formed four and a half years ago.
In any event, if this situation comes to pass, it will be accompanied by a rise in the wholesale price estimated between €56 and €90/ MWh, according to research, since Belgium will be shutting down depreciated nuclear power plants producing cheap electricity and will have to subsidise both renewable and gas-fired power plants. While the additional cost of this support for gas-fired power plants will only have a small impact on household bills, it will nevertheless have a significant macroeconomic impact that will penalise an already exhausted Belgian economy.
Now the price of electricity in Belgium is already sky high.  In the EU, Denmark and Germany have the highest domestic retail price (€0.30/kWh) but Belgium is just behind with €0.28/kWh. The  graph below based on Eurostat data shows that electricity prices are correlated with intermittent electricity generation. It should be noted that Belgium stands out (and not in a good way) from the regression line. The main reason is that the distribution of electricity to households is mainly controlled by companies called "intermunicipals" co-managed by municipalities which openly transfer part of the retail price to the municipal budget (and the remuneration of their directors).
Price of electricity (household)
% solar and wind
Getting out of nuclear power in such a unilateral and brutal way will cause a "brain drain" of the enormous skills acquired in Belgium in this scientific and technical field. It's worth remembering that the first PWR reactor outside the USA was built in Belgium. Thanks to this competence Belgian power stations have always worked very well. Recent difficulties are not due to incompetence on the part of the technicians in charge or to any lack of monitoring by the supervisory authorities. On the contrary, they demonstrate that in nuclear security there is no place for laxity. The brain drain will result from the fact that there will indeed be a complete drop-off of interest in this field among the most talented young people, who are badly needed in the industry. Now it's no easy matter to train specialists in a high-level field like nuclear. The loss of skills will be definitive and one day we will have to resign ourselves to buying in from Russia or China.
Of course, there is a positive factor in research circles in Belgium, which should be flagged but it will not be enough to save the nuclear industry. In fact the federal government has granted the SCK/CEN nuclear centre in Mol funding of €558 million to build MYRRHA, a 'Generation IV' facility for the "physical" disposal of minor actinides (very long half-life waste). But that is an issue for the day after tomorrow.
For today and for tomorrow, we may well fear that political correctness driving political decisions without any economic basis will continue to run Belgium's energy industry into decline.  And, of course, the price of electricity will continue to grow causing significant harm to the Belgian economy. While a century ago this country was at the forefront of all industries and technologies thanks to fossil fuels, its pursuit of economic growth and job creation cannot be achieved with the current policies. It is imperative that Belgian politics pull itself together instead of pursuing utopian green ideals that are purely ideological and can never be achieved in the real world. Never! It's a far cry from the promises about the benefits of the opening up of the electricity markets in the early 1980s. Not that what was announced had not been carefully thought out.  What has caused the current slump — and not only in Belgium — is that while we were struggling to open up the electricity market to competition, green ideology came along forcing a rupture of the system by insisting on subsidisation of the most expensive form of electricity while penalising nuclear power, which is cheaper especially when it has already been depreciated.
Belgium is a textbook case of the destruction of a healthy energy sector, producing cheap energy, by crazy ideological and political sidetracks.
[1] The load factor is the percentage of hours of the year in which facilities generate at their rated power levels.
Samuele Furfari's latest work is a 1200 page two-volume work "The changing world of energy and the geopolitical challenges" See furfari.wordpress.com
Related
This post is also available in: FR (FR)