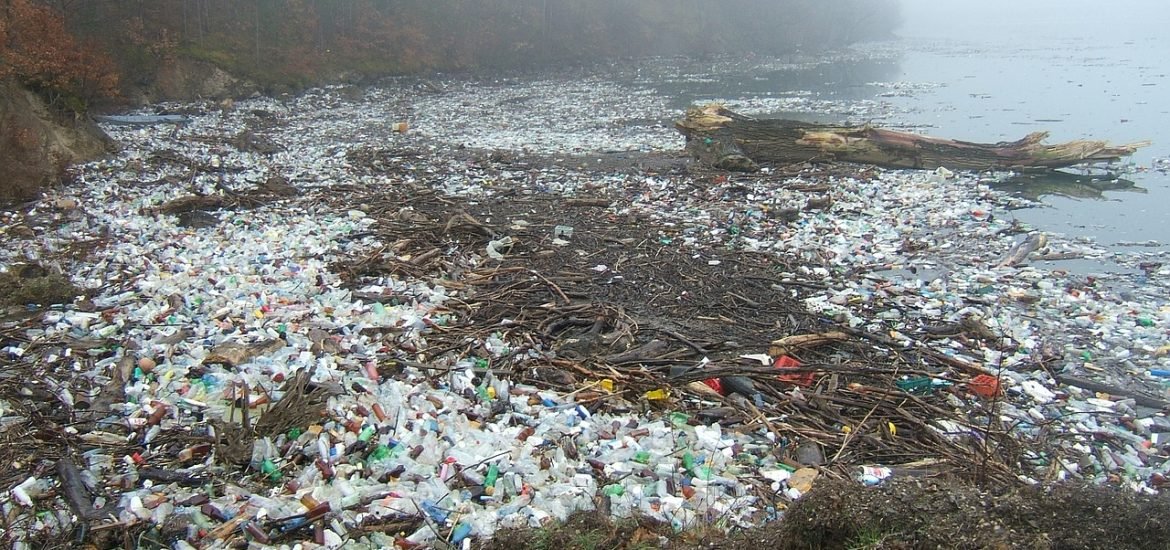 Plastics we ingest can cross the blood-brain barrier and accumulate in the brain, according to a study published in the scientific journal Nanomaterials. The authors warn that it is crucial to limit exposure to plastic until we know more about the impact of these tiny microplastics.
Nanoplastics are defined as tiny particles of plastic less than 0.001 millimetres (which are not visible to the naked eye), and microplastics include particle between 0.001 to 5 millimetres. These are often referred to as MNPs.
MNPs can enter the food chain in a variety of different ways, including directly in the food or indirectly from the packaging. What's worse, it's not just food that contains MNPs. These tiny particles are also present in water, and it's estimated that people may ingest almost 100,000 particles of plastic a year just from what they drink.
The team from the MedUni Vienna and the University of Debrecen, Hungary, now showed how tiny polystyrene particles could find their way into the brain just two hours after ingestion. This was the first time researchers could follow the mechanism that enabled microplastics to breach the blood-brain barrier. "With the help of computer models, we discovered that a certain surface structure (biomolecular corona) was crucial in enabling plastic particles to pass into the brain," said Oldamur Hollóczki.
The blood-brain barrier stops pathogens and toxins from reaching the brain. Various studies have demonstrated that this is similar to the intestinal barrier, which microplastics can also breach. These plastics have been linked with local inflammatory and immune reactions in the gastrointestinal tract, as well as the development of cancer. It's possible that they could have a similar effect on the brain. "In the brain, plastic particles could increase the risk of inflammation, neurological disorders, or even neurodegenerative diseases such as Alzheimer's or Parkinson's," said Lukas Kenner.
The authors hope that the newly discovered mechanism will help researchers better understand the impact of plastics on our bodies and find ways to limit exposure. "To minimise the potential harm of micro- and nanoplastic particles to humans and the environment, it is crucial to limit exposure and restrict their use while further research is carried out into the effects of MNPs," concluded Lukas Kenner.
Kopatz, V.; Wen, K.; Kovács, T.; Keimowitz, A.S.; Pichler, V.; Widder, J.; Vethaak, A.D.; Hollóczki, O.; Kenner, L. Micro- and Nanoplastics Breach the Blood–Brain Barrier (BBB): Biomolecular Corona's Role Revealed. Nanomaterials 2023, 13, 1404. https://doi.org/10.3390/nano13081404
Related