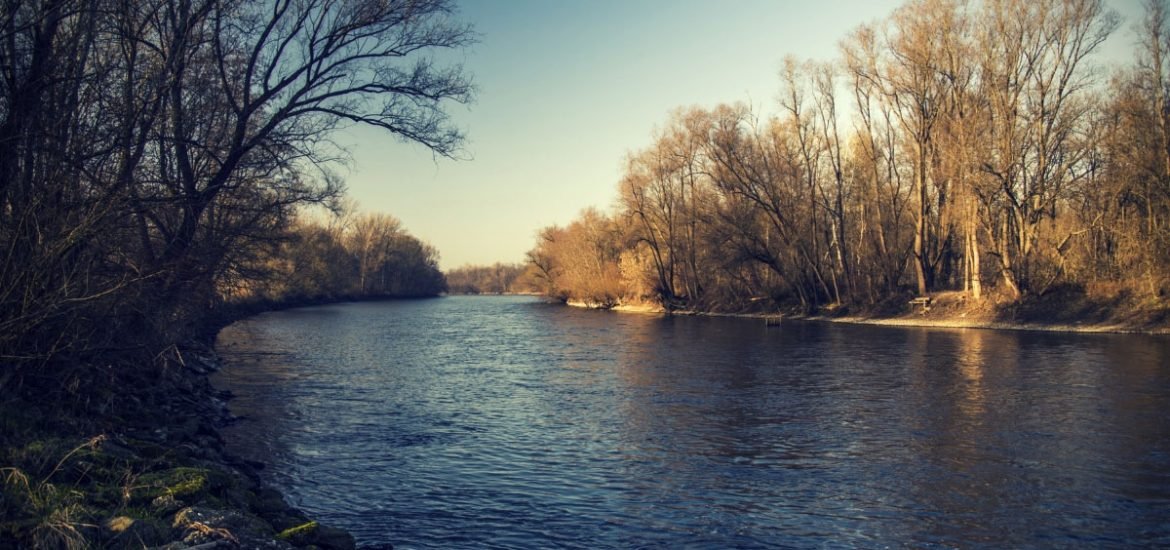 Freshwater rivers provide vital ecosystem services, enable fish migration, and move sediments — such as sand, clay, silt, and soil — from one place to another to alleviate pollution. However, free-flowing rivers are increasingly rare, according to a new paper published on 8 May in Nature, and two-thirds of rivers no longer flow freely (1).
The team of international researchers led by Dr Bernhard Lehner McGill University in Canada in collaboration with the World Wildlife Fund (WWF) mapped the connectivity status of 12 million kilometres of rivers around the world to provide the first of its kind assessment of the world's free-flowing rivers. More specifically, they used aerial, satellite, and other data to assess 4.5-kilometre segments of the longest rivers.
The analysis is much more comprehensive than previous studies. In addition to dams, the researchers also examined the impact on river flows of flood control structures and water diversions for power, irrigation, or drinking supplies.
Focusing on 246 of the world's longest rivers — those longer than 1,000 km — the team discovered that only 90 of them still have a direct connection from the source to sea. Most of the remaining free-flowing rivers are found in remote regions of the Arctic, the Amazon Basin, and the Congo Basin.
Whereas, in Europe and the US, as well as other more developed areas, free-flowing rivers essentially do not exist, according to the authors.
The decline of free-flowing rivers is mainly caused by the construction of dams and reservoirs. At present, there are about 60,000 large dams worldwide, and more than 3,700 additional hydropower dams are planned. Unfortunately, dams are often constructed independently, without performing a full assessment of possible impacts across the local region.
Rivers provide an essential food source for millions of people worldwide, prevent flooding and drought, and support biodiversity. According to Michele Thieme, a freshwater scientist at the WWF and global leader of WWF's free-flowing rivers initiative, "Rivers are the lifeblood of our planet."
Thus, protecting free-flowing rivers is essential to maintaining and restoring biodiversity since "they provide diverse benefits that are often overlooked and undervalued."
Another recent study, called the Living Planet Report, showed freshwater species have experienced the most dramatic decline of all vertebrates over the past 50 years – on average, an 83 per cent decline since the 1970s.
Moreover, increasing global temperatures are affecting river flow patterns, as well as biodiversity and water quality. But the global push towards low-carbon technologies will only drive further planning and development of potentially damaging dams.
Owing to the potential important societal and environmental impacts, perhaps, well-designed wind and solar farms may be better options. Nonetheless, the construction of dams is likely to continue. This study, at the very least, provides a global perspective on river conditions that can be used to help maintain and restore free-flowing rivers around the world.
The researchers also hope the assessment will help guide both global and local policymaking – often, policymakers often do not consider the hidden value and ecological importance of free-flowing rivers.
"This first-ever map of the world's remaining free-flowing rivers will help decision makers prioritize and protect the full value rivers give to people and nature," says Thieme.
The already increased awareness of the importance of freshwater systems has led to policy changes in some countries. Earlier this year, Slovenia agreed to stop hydropower development on the Mura River and last year, Mexico established water reserves in 300 of its water basins.
(1) Grill, G. et al. Mapping the world's free-flowing rivers. Nature (2019). DOI: 10.1038/s41586-019-1111-9
Related