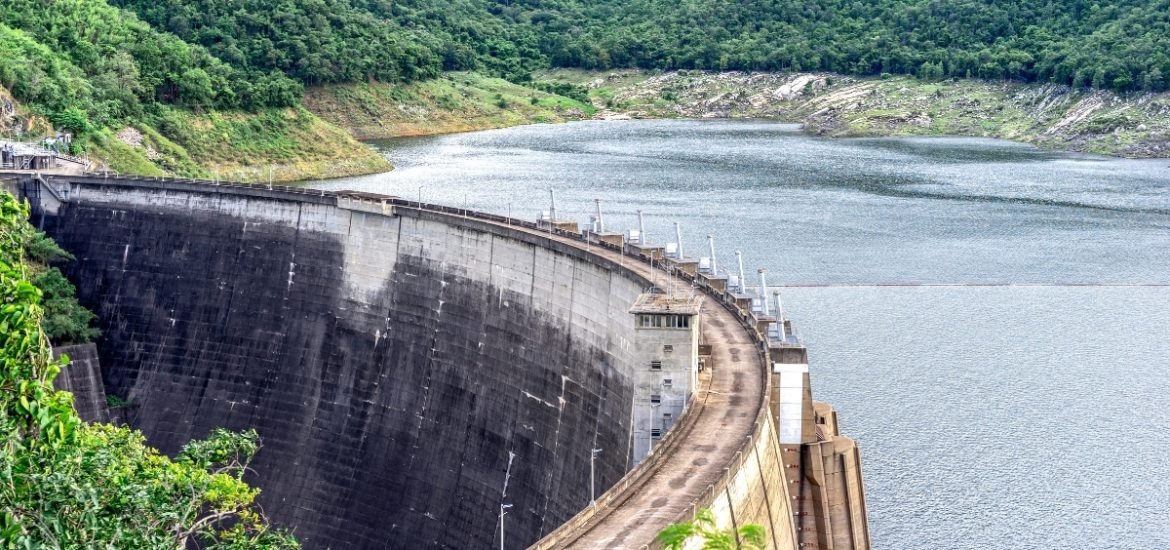 Dams are frequently criticised for their environmental impact. But are they all bad? A new commentary published on 19 February in Nature argues, "dams that are well planned, constructed and managed can deliver decades of clean, cheap energy and help to mitigate climate change." Author Mike Muller suggests hydropower dams could actually help lessen some of the impacts of wetlands on global warming (1).
Hydropower contributes about 70 per cent of the total energy produced by natural resources. However, owing to environmental and social concerns, many of these dams are now actually being removed, mainly in North America and Europe. Despite the ongoing concern, hydropower dams are still being constructed at a rapid rate in the developing world and many believe they are causing disturbances to river ecology, deforestation, loss of biodiversity, increased greenhouse gases emissions, as well as displacing thousands of people and affecting their food systems, water sources, and agriculture.
Two papers published last year reported that the benefits of energy from dams no longer outweigh the social and environmental costs (2,3). Furthermore, Muller points to environmental groups that lobby against hydropower projects under the United Nations Framework Convention on Climate Change (UNFCCC) Clean Development Mechanism and the increasingly more lively political debate on hydropower. This has led to fewer investments and less finance for dams. In this new perspective, Muller makes a number of arguments in favour of hydropower and suggests the Intergovernmental Panel on Climate Change (IPCC) should reconsider hydropower as a means of reducing greenhouse gas emissions.
According to Muller, two hydropower dams in Mozambique, operating since the 1960s and 1970s have prevented hundreds of deaths as well as crop loss, and provide around 3,500 megawatts of clean electricity to the country and surrounding nations. Another important contribution the author highlights is that these dams have also significantly curbed methane emissions from floodplains. Methane is a harmful greenhouse gas that traps heat and is, therefore, a huge contributor to global warming. Roughly half of the methane released into the atmosphere comes from 'natural' emissions, mainly from wetlands, particularly in tropical regions.
The author argues for a "systems approach to carbon emissions" ― one that considers the attributes of an entire system ― and a reassessment of the roles of dams and other water management strategies but keeping climate change in mind. He states, "in some places, they [dams] might help communities and the environment more than they damage them."
Designing dams to mitigate emissions from freshwater sources will still require a cost-benefit analysis― for example, weighing up the benefits of emissions reductions versus impacts on local biodiversity, food systems, and water sources. Nevertheless, it is hard to deny that hydropower remains an important renewable energy source as well as a tool for integrating other renewable energy sources. In addition, artificial wetlands could be used to promote biodiversity or for wastewater treatment.
So, could the positive contributions of hydropower dams go beyond energy by mitigating greenhouse gases as well as reducing flooding and creating new sites for fish farms? One thing is clear, hydropower dams continue to present complex and diverse factors that will need to be strategically assessed by scientists, environmentalists, policymakers, water managers, and financiers alike.
(1) Muller, M. Hydropower dams can help mitigate the global warming impact of wetlands Nature (2019). DOI: 10.1038/d41586-019-00616-w
(2) Moran, E.F. et al. Sustainable hydropower in the 21st century. Proceedings of the National Academy of Sciences (2018). DOI: 10.1073/pnas.1809426115
(3) Roy, R.G. et al. A multiscale approach to balance trade-offs among dam infrastructure, river restoration, and cost. Proceedings of the National Academy of Sciences (2018). DOI: 10.1073/pnas.1807437115
Related