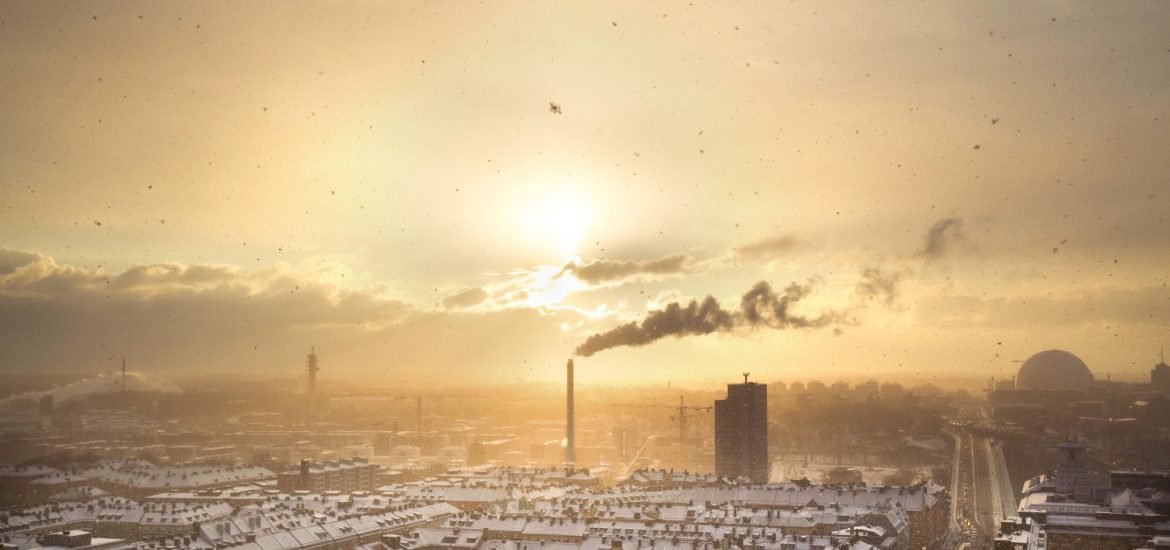 A group of 14 European countries published a joint statement on Monday calling on the European Commission to set stricter climate targets in December at the next United Nations annual climate meeting.
Known as the Green Growth Group, environment ministers from Belgium, Denmark, Estonia, Finland, France, Germany, Italy, Luxembourg, the Netherlands, Portugal, Slovenia, Spain, Sweden and the United Kingdom signed the joint statement on Monday at an Environment Council meeting in Luxembourg.
"The EU must continue to demonstrate climate leadership, to create a positive momentum among all the Parties to the [Paris] Agreement to raise global climate ambition," according to the statement.
The ministers said that all signatories require "significant further efforts" to meet the agreement's goal of keeping warming well below 2°C, and ideally at 1.5°C.
"The EU's current target is too low to be in line with the Paris Agreement," Sweden's Deputy Prime Minister Isabella Lövin told Euractiv.
Ministers specifically called out the transport sector, saying it must contribute more to achieving climate objectives. The European Commission has set a goal of reducing CO2 emissions from new vehicles by 30% in 2030 compared to 2021 levels. Euractiv reports that at the meeting, France pushed for a 40% reduction in CO2 emissions.
"We want Europe to revise its commitments upwards," said French environment minister Nicolas Hulot.
Although he did not sign the joint statement, Irish environment minister Denis Naughten, told Euractiv that the EU needs to be "far more ambitious" regarding its 2030 and 2050 climate goals.
"We're looking for targets above 30%," Naughten said, referring to CO2 emissions from new vehicles including cars and vans.
The statement also called for stricter efforts by each country to reduce national emissions under the Paris Agreement, known as nationally determined contributions (NDC).
"We are happy to see that there is growing momentum among member states for scaling up EU climate action from incremental to transformational," Wendel Trio, director of the NGO Climate Action Network (CAN) Europe, told Euractiv.
Trio called on the Commission to "come up with clear proposals for how to massively increase emission cuts for 2030 and beyond," emphasising that "the increase needs to go far beyond what is currently on the table, and definitely exceed the recently raised energy targets."
The EU finalised new climate targets last week after 18 months of negotiations. In addition to increasing the share of renewable energy to 32% by 2030, the bloc agreed on a 32.5% energy efficiency target.
Countries including Spain and Italy as well as the European Parliament were hoping for an even higher renewables target of 35%, but other member states dismissed this as unrealistic.
The EU has also committed to reducing overall CO2 emissions by 40% by 2030.
EU Energy Commissioner Miguel Arias Cañete said the new renewables and energy efficiency goals would put the EU on track to boost its wider CO2 emissions reduction pledge to 45% or more by 2030, reports Euractiv.
Related