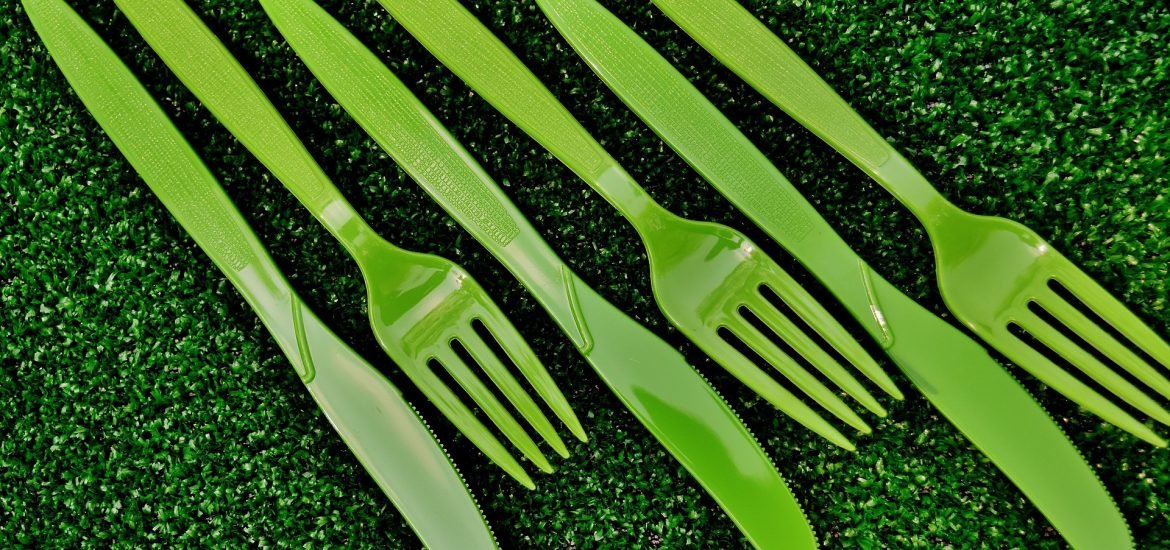 The European Commission formally unveiled a proposal on Monday to ban many single-use plastics in the European Union after a first draft was leaked earlier this month. The EU executive said the directive would have significant environmental benefits and save consumers as much as €6.5 billion.
Plastics account for 85% of marine litter globally. A 2016 report by the Ellen MacArthur Foundation warned that the weight of plastics in the oceans could surpass that of fish by 2050 if plastic pollution is not addressed.
The proposal targets the ten single-use plastic products and fishing gear that are most often found in European waters and wash up on beaches. Together, the products account for 70% of Europe's marine litter, according to the Commission.
Products that would be completely banned for private use include straws, plastic plates, plastic coffee stirrers, plastic utensils, cotton swabs with plastic stems and plastic balloon holders.
Frans Timmermans, the Commission's first vice president, welcomed the announcement, saying: "Plastic waste is undeniably a big issue and Europeans need to act together to tackle this problem, because plastic waste ends up in our air, our soil, our oceans, and in our food."
Timmermans added that banned products would be substituted with "cleaner alternatives" so that consumers would not lose access to them.
Some products, such as plastic beverage cups and food containers, would see national consumption reduction targets in individual member states, while others would be subject to new labelling requirements with instructions on how to properly dispose of the product. The proposal also sets higher collection targets – by 2025, member states would be required to collect 90% of single-use plastic drink bottles.
The directive also places additional obligations on industry. The new rules would compel producers of certain products, including fishing gear, plastic bags, wet wipes and tobacco products containing filters, to contribute more to waste management and clean-up efforts.
Once fully implemented in 2030, the policies could create 30,000 jobs, avoid €22 billion in environmental damages and avoid 3.4 million tonnes of CO2 equivalent emissions, according to the Commission's estimates. However, the proposed changes could also cost businesses over €3 billion each year.
The Rethink Plastic Alliance said the proposals are "a leap forward in tackling plastic pollution," but fall short in several areas. Because the proposals lack specific targets for the reduction of plastic cups and food containers, EU members could claim "they are taking the necessary steps as long as any reduction is achieved, regardless of how small," the alliance said in a statement.
The plastics industry was also critical of the initiative.
"Plastic product bans are not the solution," PlasticsEurope said in a statement. The association, which represents European plastics manufacturers, said the bans "will not achieve the structural change needed to build the foundation for a sustainable and resource efficient economy" and noted that "alternative products may not be more sustainable."
The draft directive will now be evaluated by the European Parliament and EU member states. The Commission said it hopes the plan will be implemented within a year in order to "deliver tangible results for Europeans." CNN reports, however, that if the rules are approved, it could be three or four years before they take effect.
Related