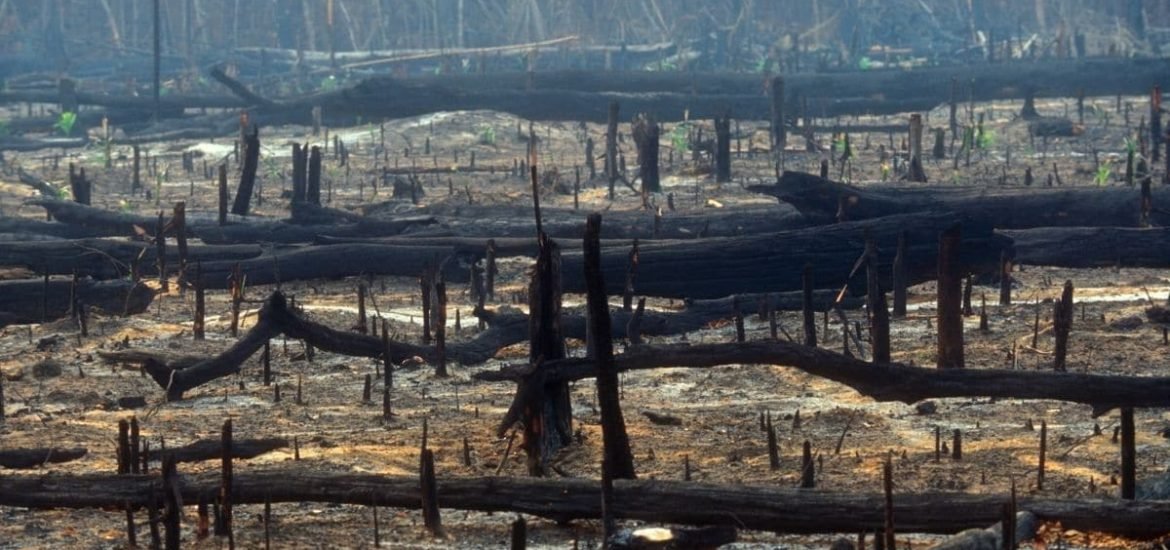 Financial institutions are 'bankrolling' biodiversity loss and ecosystem destruction on an unprecedented scale, according to a new analysis released last week by portfolio.earth, a collaborative effort among individual finance, economics, and environmental experts to better understand the role of the finance industry in the destruction of the natural world. The new report outlines the role of banks in the global biodiversity crisis.
In 2020, the world's largest banks invested more than $2.6 trillion (€2.2 trillion) in the form of loans and other credit in primary sectors driving biodiversity destruction. On average, each of the 50 banks assessed in the report provided $52 billion (around €45 billion) – ranging from $1.3 billion to $210 billion – in loans and underwriting services linked to mass extinctions and the collapse of life-sustaining ecosystems.
"This report from portfolio.earth confirms what our research also shows, that banks globally still need to step up their game and develop an approach to protect biodiversity", Mr Peter van der Werf, a senior engagement specialist at Robeco, a Netherlands-based asset manager, told Reuters.
The food, forestry, mining, fossil fuels, infrastructure, tourism and transport, and logistics sectors were previously identified by the United Nations' Intergovernmental Science-Policy Platform on Biodiversity and Ecosystem Services (IPBES) as the primary drivers of the global extinction crisis. Last year, the financial institutions that provided the most support to these sectors include Bank of America, Citigroup, JP Morgan Chase, Mizuho Financial, Wells Fargo, BNP Paribas, Mitsubishi UFJ Financial, HSBC, SMBC Group, and Barclays.
Biodiversity-positive finance
"Imagine a world in which projects can only raise capital when they have demonstrated that they will contribute meaningfully and positively to restoring the planet's bounty and a safe climate for all. That's the future this report envisions and builds towards," Prof Kai Chan, an environmental scientist at the University of British Columbia who endorsed the findings, told Reuters.
Business groups are slowly beginning to take note of the biodiversity crisis. In the annual Global Risks Report of the World Economic Forum (WEF) published earlier this year, for the first time, environmental risks dominated perceived business threats and biodiversity loss was listed among the five most impactful and most likely risks in the next decade.
However, despite this awareness and growing pressure from environmental groups, none of the biggest contributors to the destruction of nature has sufficient systems or policies in place to monitor or measure the impact of their loans on biodiversity loss. The report, therefore, calls for banks to disclose and radically reduce their impact on nature and stop finance for new fossil fuels, deforestation, overfishing and ecosystem destruction. Banks should disclose and reduce their impact on nature instead of financing activities such as fossil fuel extraction.
The authors also call on governments to stop protecting banks' role in biodiversity destruction and rewrite the rules of finance to hold banks liable for the damage caused by their lending. While some governments are slowly taking aim at financial backers of the destruction of nature, up to now, banks have largely evaded scrutiny and have even relied on existing rules and regulations that shield them from consequences.
"Removing these legal protections would force banks to more systematically address the biodiversity impacts of their financing, and transform activities across major supply chains", said Robin Smale, Director of Vivid Economics, an economics consultancy.
In the wake of Covid-19, new policies and funds should be steered towards recovery efforts that promote nature and biodiversity while moving away from investments that drive further destruction of the natural world. Liz Gallagher, director of portfolio.earth, said: "Half the world's GDP is indebted to nature and the services it provides. We need to reset the financial system so it is held fully accountable for its impacts".
Related