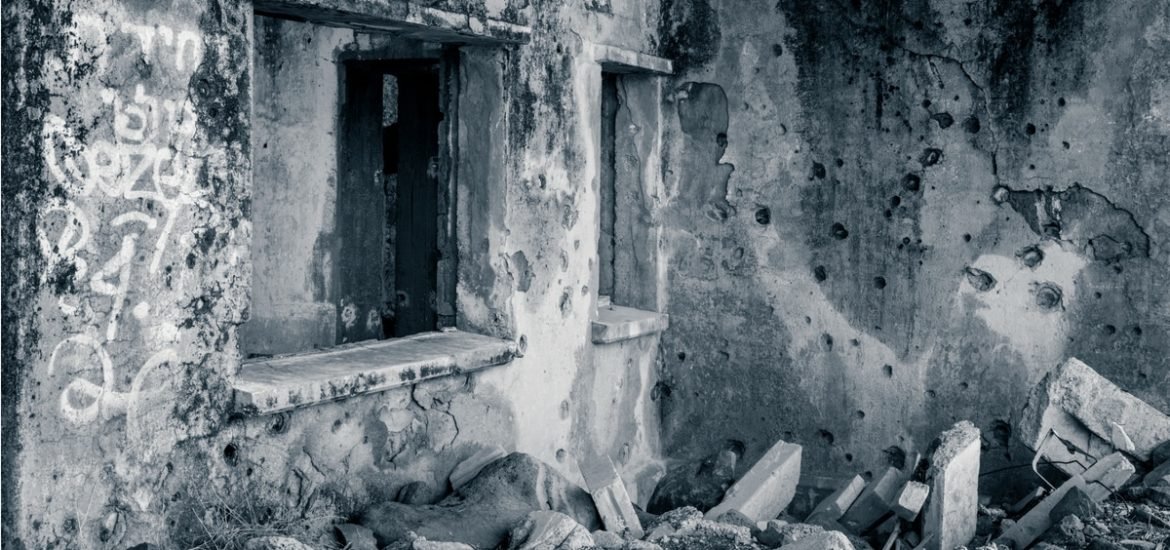 A technology called Sentry is offering civilians in Syria a crucial window of opportunity to escape imminent air strikes. The full story was published in Wired on August 16. The app was developed by two Americans and a Syrian coder. The Assad government has regained control in many parts of Syria, but millions still live in rebel-held regions under constant fear and the sound of fighter jets overhead. This incredible smartphone app that uses sound to predict when and where airstrikes will fall next has helped countless families evade bombs.
The project was initiated by John Jaeger from McHenry County, Illinois, who has worked for an array of startups in Silicon Valley, then in the financial industry, as a technical expert for the US government, and as a consultant to citizens of Syria attempting to achieve normalcy. Once Jaeger established the idea, he teamed up with Dave Levin, a Wharton MBA and entrepreneur who previously worked for the UN Global Compact under Kofi Annan and founded Refugee Open Ware, an organization to help people actualize benevolent tech projects in conflict regions, and  a Syrian coder from Damascus, who goes by the code name Murad for safety reasons, who previously taught activists how to prevent the government from intercepting digital communications. Murad was forced to flee Syria due to threats and was also hoping to find a way to use technology to warn civilians about air strikes.
Syrian civilians, mainly members of Syria Civil Defense known as the White Helmets, had already set up an ad hoc warning system: people living near military bases kept watch and used walkie-talkies to notify others when a warplane had taken off, who then notifies others, slowly spreading the warning to nearby communities. The manual process was unreliable so Jaeger and his team got to work designing a better system to predict where bombs would be dropped in order to warn people in advance.
Sentry went live on 1 August 2016 and has since undergone many tweaks and improvements. Jaeger told Wired, "One of the things we learned early on was that our model for predicting arrival times was super aggressive." He said that before it was released to the public "it had planes arriving much faster than they actually did." After speaking to a pilot that had defected from the Syrian army, they realised that Syrian planes fly much slower, probably to conserve fuel, and they were then able to tweak their model accordingly. They also used video and social media to determine whether Sentry's predictions were accurate.
But there was just too much data to analyse so they eventually hired engineers to develop software based on neural networks to help confirm the location and timing of airstrikes. More data led to better predictions. In addition, the technology is capable of remotely activating air raid sirens allowing the warnings to reach as many people as possible, even those without access to cell phones, computers, or radios, and there are now more than 150 remotely-activated sirens in the country.
Not only has the app helped countless people who now rely on Sentry ― 60 000 Facebook followers, 16,400 Telegram subscribers, and local radio stations that broadcast alerts, as well as numerous civilians within range of the sirens ― they have also amassed an incredible amount of data that will no doubt be invaluable in addressing human rights issues and war crimes in the future.
According to Wired, one of the of the biggest challenges the developers now face is preventing misuse. In the wrong hands, Sentry could be used for other, less altruistic purposes and instead cause a lot of harm. What is to stop the likes of Boko Haram or the Assad regime itself from repurposing the technology or using it to target those it was designed to protect?
It is estimated that 500,000 Syrians have been killed since the start of the civil war seven years ago, including tens of thousands of civilians killed in airstrikes but this small effort has made an extraordinary impact.
Related