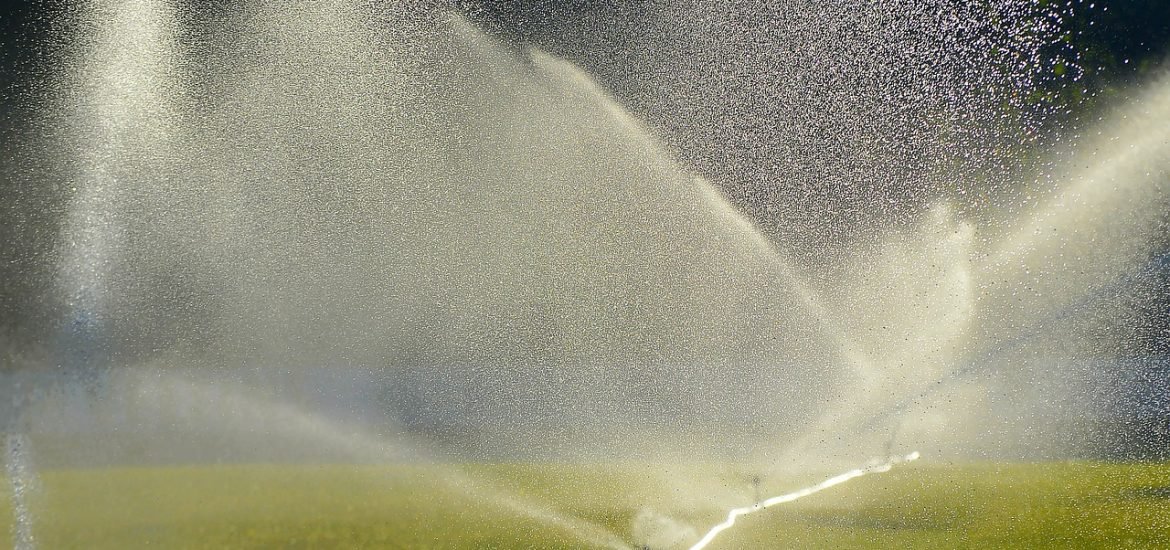 Low-cost irrigation systems could help farmers in remote locations cut the cost of energy and reduce their carbon footprint, according to a study published in Renewable Energy (1). Some farms may even eliminate altogether the need to have a generator for each irrigation system.
Advances in technology have moved agriculture forward leaps and bounds in the past few years. This increases productivity, but sometimes, however, it also increases energy costs for this sector. One example involves replacing traditional irrigation systems with pressure-based equipment, which improves water efficiency and makes farmers more energy-dependent. Most farmers find that they need costly generators to compensate for the lack of electric infrastructure in many rural settings.
To solve this problem, researchers from the Department of Agronomy of the University of Cordoba, Spain, developed and tested a low-cost irrigation system known as pump-as-turbines (PAT), which takes advantage of the excess pressure on the pipes to generate energy.
The farm where the study took place is located in Palma del Río, Córdoba, near the Guadalquivir river basin in Andalucia, Spain. This area is colloquially known as "European California" due to its fertile soil and perfect climate for nuts. This project aimed to replace a 6kVA diesel generator with a PAT to feed the irrigation system.
With this approach, the team showed that it was possible to eliminate the need for this generator near the irrigation system, making the whole process self-sufficient and operating on renewable energy. Thanks to no longer needing the diesel generator, the farm saved €2,400 and reduced the annual carbon footprint by 9 tons of CO2.
Previous studies by the same team (2) also showed that these systems could lead to a 13% annual savings in energy costs. This could turn into a crucial financial relief for local farmers, which have to deal with high energy costs, accounting for up to 40% of costs associated with their irrigation systems. What's more, adds Juan Antonio Rodríguez, from Cordoba University, not only this offers a competitive benefit as it decreases the amount of energy needed on the farm, but it also slashes the carbon footprint, "something even more important for farmers than the economic savings related to energy".
From a technical point of view, the water in the system moves the impeller in the hydraulic pump and generates electricity, which in turn is used directly to run the irrigation system. You can think about it as a small hydroelectric power plant for each irrigation system.
However, there were some technical issues to solve. Fluctuations in water flow are common in these irrigation systems, which can pose a severe problem, as these turbines only work within a relatively limited range of flow levels. To overcome this issue, a series of hydraulic regulation elements were added to ensure the turbine always receives a constant flow of water. According to Jorge García, "another important innovation is the telemetry system, which measures and records the main hydraulic and electrical variables in real-time and allows the plant to be monitored via the Web, and its performance to be analysed".
With this system, farmers, especially in off-grid locations, can generate their own electricity to reduce energy dependence or even make their farm totally self-sufficient. This could make their reliance on generators obsolete. In addition, these turbines are much cheaper than conventional turbines and can be repaid in 5 or 6 years due to the energy savings.
The Association of Irrigation Communities of Andalusia (FERAGUA) – and the farming community in the area – are very interested in the possibility of eliminating the need for diesel generators and using a renewable form of energy for their low-cost irrigation systems. This project is part of the European REDAWN project, which aims to promote the adoption of hydropower energy technology in the Atlantic Area.
(1) Chacon M et al. (2021) Evaluation of the design and performance of a micro hydropower plant in a pressurised irrigation network: Real world application at farm-level in Southern Spain. Renewable Energy, 169: 1106-1120 https://doi.org/10.1016/j.renene.2021.01.084
(2) Chacón, M et al. (2020) Estimating regional potential for micro-hydropower energy recovery in irrigation networks on a large geographical scale. Renewable Energy, 155: 396-406 doi.org/10.1016/j.renene.2020.03.143.
Related