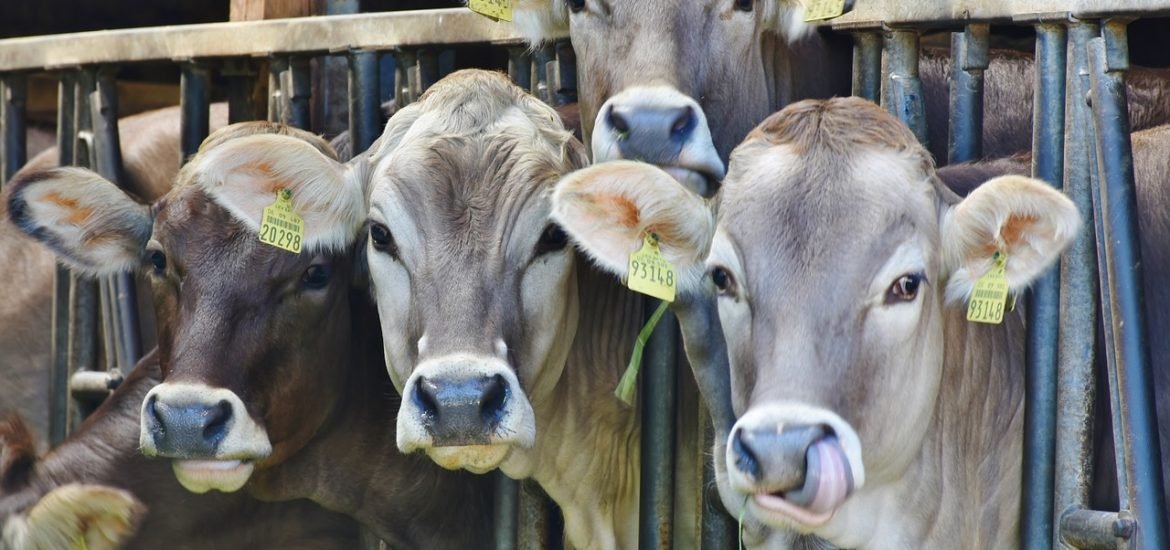 In addition to a large carbon footprint, some agricultural products — such as beef and dairy — also have an equally significant effect in terms of biodiversity, according to a study published in PNAS. The authors from Norway, The Netherlands, and Japan suggest that one of the major problems occurs when areas devoted to intense food production overlap with areas that need conservation measures.
 "Food production remains the main cause of biodiversity loss," said Keiichiro Kanemoto, an associate professor at the Research Institute for Humanity and Nature (RIHN) in Kyoto, Japan, and one of the paper's senior authors. "However, there is a painful lack of systematic data on which products and which countries contribute the most to this loss. Our research combines information about agricultural land use with species habitats to identify which crops cause the most pressure on biodiversity."
The authors ranked commodities sourced from regions with high priority for conservation, covering  50 products coming from 200 countries. Previous work focussed on carbon emissions, but threats to biodiversity caused by farming are poorly understood. The authors hope these results can help policymakers find a better balance between biodiversity and food security.
For this study, the team first divided agricultural areas into four categories, from highest to lowest conservation priorities, and then checked which products come from these different areas. About one-third of all farming products originate from areas with high conservation needs. This list included some staple foods, such as beef, rice, and soybeans. In contrast, products such as barley and wheat come from low-risk areas.
"A surprising takeaway for me was how much the impact of the same crop can vary based on where it is sourced from," said Daniel Moran, a senior scientist at the Climate and Environmental Institute NILU and a research professor at the Norwegian University of Science and Technology's (NTNU) Industrial Ecology Programme.
The study also showed how different countries can have a very different impact on biodiversity. The US, EU, China, and Japan depend heavily on imports to satisfy their needs for beef and dairy. For example, in Japan, more than one-quarter of beef and dairy comes from areas with high conservation needs. "That suggests there are opportunities to change the biodiversity footprint of food consumption by simply changing our sourcing of food products," said Kanemoto.
As climate change is expected to alter available habitats, the authors used their model to assess different scenarios to see how the interaction between biodiversity and farming is likely to change in the future.
According to the authors, species are likely to move into new areas as the temperatures go up, which is likely to result in new high conservation priority areas as well as lower conflicts in current conservation hotspots. "Our spatial approach is a valuable complementary method with other standard techniques to evaluate the impact agriculture has on biodiversity. The knowledge gained from our study should help reduce the trade-off many nations associate with agriculture production and environmental protection," said Kanemoto. "It fills in a big missing piece in the footprint of food."
"Our lifestyles are causing alarming damage to the atmosphere and water supplies. Farmers and governments worldwide are seeking policies that sustain prosperity while minimizing irreversible harm to the environment. Similar sustainable development policies are needed for agriculture. The calculation of detailed footprints for food and other farmed commodities is crucial to support these policies," concluded Moran.
If you're interested, the results can be viewed in an interactive map at  https://agriculture.spatialfootprint.com/biodiversity
Hoang N , Taherzadeh O, Ohashi H, Yonekurada Y, Nishijima S, Yamabe M, Matsui T, Matsuda H, Moran D and Kanemoto K (2023) Mapping potential conflicts between global agriculture and terrestrial conservation. Proceedings of the National Academies of Science,  https://doi.org/10.1073/pnas.2208376120
Related