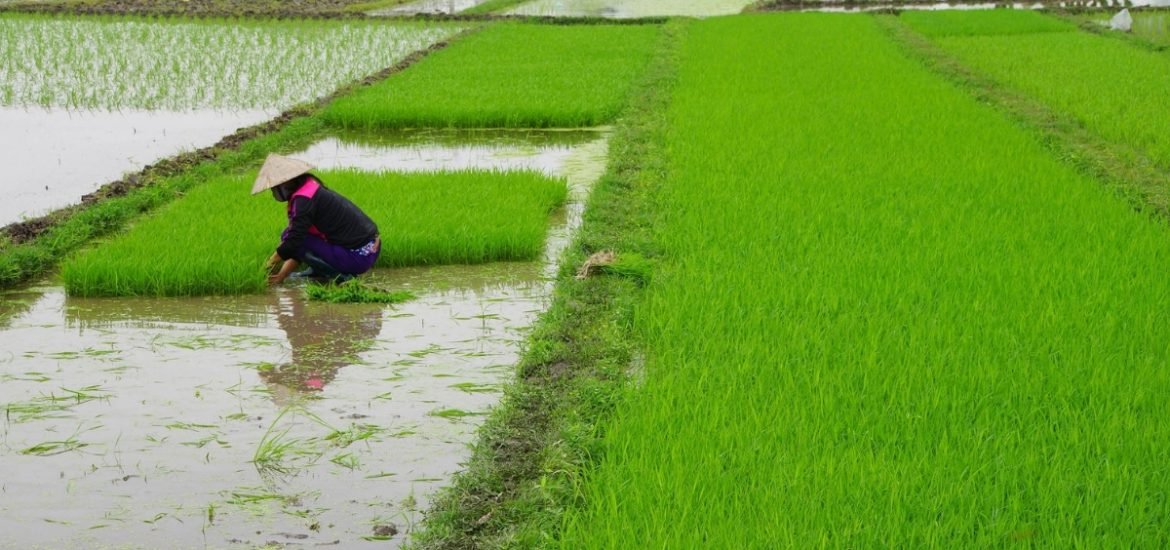 Climate-induced changes in rainfall will affect staple crops even if greenhouse gas emissions are radically reduced to meet targets set out in the 2015 Paris Agreement, according to a new study published on 11 March in Proceedings of the National Academy of Sciences (1).
As global temperatures continue to rise, precipitation will actually increase, however, rainfall patterns vary quite significantly across the globe and follow the so-called "rich-get-richer and poor-get-poorer" mechanism. This means that wet regions, such as the tropics and high latitudes, will become wetter, dry regions in the subtropics will become drier. Many regions have already surpassed "historical" averages and created new norms, including Russia, Norway, Canada and the parts of the East Coast of the United States.
As the authors note, rainfed agriculture accounts for between 60 to 95 per cent of farmland across the developing world. Less rainfall will likely mean significant changes in crop productivity and could drastically affect global food production. Therefore, adaptive measures will be needed to ensure food security in the 21st century.
The researchers used climate models to examine four different emissions scenarios (low to high) and to determine when permanent changes in rainfall are likely to occur in the coming decades. They also considered how these changes might affect agriculture, focusing on four essential crops ― wheat, maize, rice, and soybean ― that account for around 40 per cent of total global calorie intake.
Although meeting the emissions targets of the Paris Agreement could significantly reduce areas of croplands affected, up to 14 per cent of land dedicated to growing wheat, corn, rice, and soybeans will be drier by 2040 due to climate-driven changes in rainfall and 31 per cent will be wetter, the authors report. Higher emissions would mean the changes will occur sooner. Under the high-emission scenario, up to 36 per cent of lands could become drier or wetter.
The researchers also identified the regions most at risk of being affected. Southwestern Australia, Southern Africa, southwestern South America, and the Mediterranean will experience much less precipitation. Major wheat producers such as Australia, Algeria, Morocco, South Africa, Mexico, Spain, Chile, Turkey, Italy, and Egypt can expect drier conditions, ranging from 15 to 100 per cent drier.
Wheat fields northern Europe, the United States, Canada, and Russia will be wetter. China and India will also have much wetter fields, under all emissions scenarios. Other major rice producing countries, including Japan, Korea and the Philippines, will also experience more rainfall. More precipitation can improve crop productivity but also increases the risk of floods.
Previous studies also predicted precipitation changes, however, this time the researchers looked at the spatial distribution of croplands and growing seasons alongside rainfall to assess which agricultural production regions are most likely to be affected. Knowing future rainfall patterns and how much time there is to prepare could help farmers develop new strategies and adaptive measures to cope with the changes.
(1) Rojas, M et al. Emergence of robust precipitation changes across crop production areas in the 21st century. Proceedings of the National Academy of Sciences (2019). 201811463 DOI: 10.1073/pnas.1811463116
Related