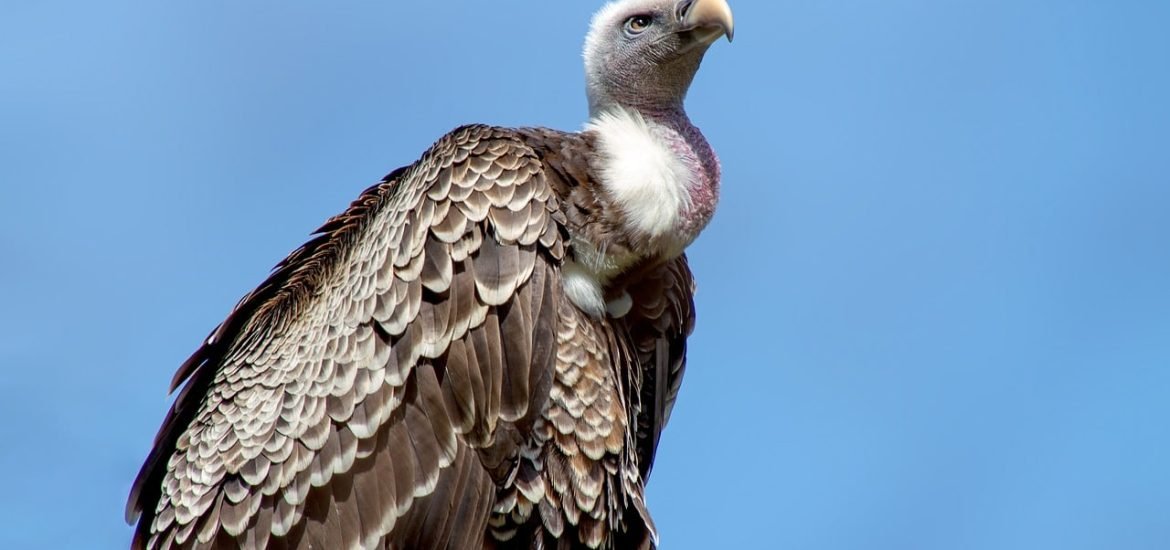 A team from the Department of Plastic, Reconstructive and Aesthetic Surgery, MedUni Vienna, led by Oskar Aszmann, used a ground-breaking technique to create a new foot for a bearded vulture called Mia. This was the first successful bionic reconstruction of a limb in a vulture (1).
Last year, Aszmann designed the first fully integrated bionic arm prosthesis. This "plug-and-play" state-of-the-art prosthetic uses a technique known as osseointegration, where the prosthetic is directly attached to the bone.
Now the team have used the same approach to give Mia, a bearded vulture, a new foot. This is the first time a prosthetic of this level is specifically designed for an animal. In large birds, such as vultures, feet are essential to land, walk and even hold prey while eating, which means losing a limb quickly becomes a death sentence. However, the use of prosthetics in birds has so far been very complicated due to the extreme load they have to support.
Mia is a bearded vulture living at the Owl and Bird of Prey Sanctuary in Haringsee (Lower Austria). This large bird injured her foot so severely after using sheep wool to build a nest that it had to be amputated. The sheep wool became badly entangled around the right foot, resulting in ischemia and necrosis of all toes.
The bird received conservative care at the centre, but increasing lameness prompted Sarah Hochgeschurz from Vienna University of Veterinary Medicine to reach out to Oskar Aszmann's team at MedUni Vienna for help. "Following a clinical visit to Haringsee, it was clear that the rare bird could not survive long in its current condition. We designed and fabricated a special bone implant that could be surgically attached to the stump", explained Aszmann.
This method ensures that the prosthetic is directly connected to a bone to guarantee a strong skeletal attachment. This is a perfect choice for an animal, as it provides intuitive feedback allowing for natural use of the prosthetic limb for eating and walking.
The design stage was somewhat tricky, as no previous templates for this kind of prosthetic existed. After analysing the foot configuration in vultures, the researchers opted for a durable, dirt-repellent and waterproof prosthesis simply shaped like a cylinder made from a material with shock-absorbing properties to make landing easier.
After the design was complete, the operation on Mia was carried out at the Center for Biomechanical Research at MedUni Vienna Rehabilitation to implant the prosthetic limb, followed by a period of rehabilitation back in Haringsee. "The bird made the first attempts to walk after just three weeks, and the prosthesis was under full load after six weeks. Today the bearded vulture can once again land and walk using both feet, making it the first 'bionic bird'," concluded Aszmann.
(1) Hochgeschurz S, Bergmeister K, Brånemark R, Aman M, Rocchi A, Restitutti F, Gumpenberger M, Sporer M, Gstöttner C, Podesser B, Aszmann O. Avian bionic reconstruction: Intuitive embodiment via osseointegrated leg-prosthesis. Scientific Reports, June 11, 2021. www.nature.com/articles/s41598-021-90048-2
Related