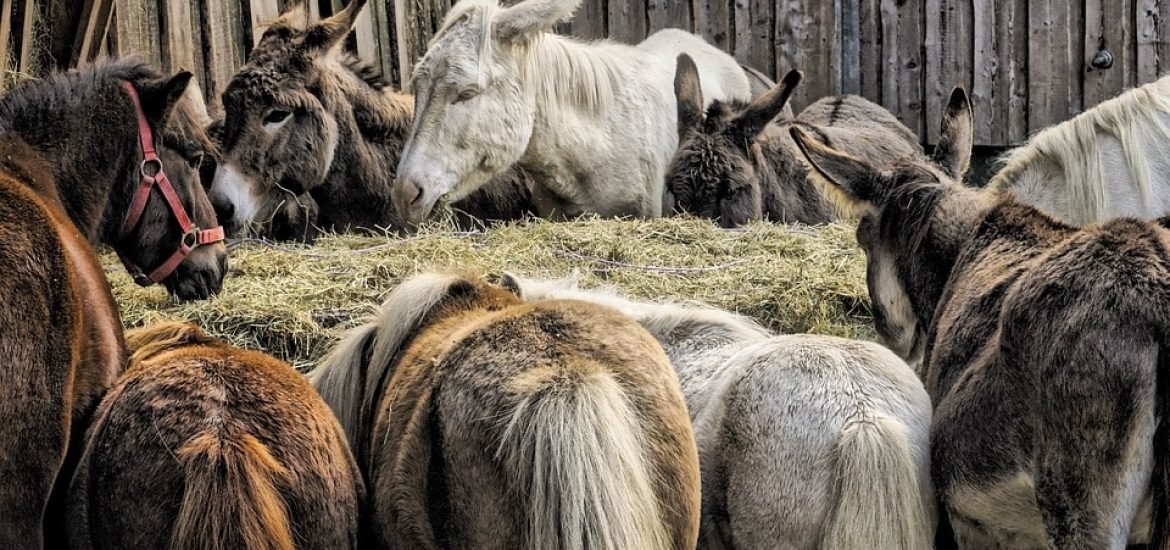 Paintings and texts from Mesopotamia show soldiers using equids for travel and warfare over 4000 years ago. However, these weren't the majestic horses you may imagine. A team from the Institut Jacques Monod (CNRS/Université de Paris) used ancient DNA to show these animals were a cross between domesticated and wild donkeys, according to a study published in Science Advances (1). This makes these animals the oldest use of animal hybrids produced 500 years before the arrival of the horse to the area.
Horses have played an instrumental role in the evolution of warfare throughout history. These animals didn't appear in the Fertile Crescent until approximately 4000 years ago, but the Sumerians were already using other equids to pull wagons and for war purposes for centuries. This is clear in the famous "Standard of Ur," a 4,500-year-old Sumerian mosaic. Other cuneiform clay tablets from this time also refer to valuable animals known as "kunga," but what exactly these animals were has been a mystery.
Now, a team of palaeogeneticists decided to solve this riddle by studying equid genomes obtained from the 4,500-year-old burial complex of Umm el-Marra, situated in Northern Syria. The researchers believe these are some examples of "kungas."
The team compared these genomes to other equids, including horses, donkeys, and wild donkeys belonging to the hemione family. The latter was specifically sequenced for this work and included one 11,000-year-old equid found in the Göbekli Tepe temple in present-day Turkey. This is one of the last representatives of Syrian wild donkeys that disappeared in the early 20th century.
DNA analysis revealed that the animals from Umm el-Marra are hybrids from a cross between domestic donkeys and a male hemione. This would make kungas sterile, which meant people at the time would have to cross a domestic donkey female with a captured male hemione.
Sumerians followed this approach instead of simply domesticating hemiones because they wanted to combine the qualities of the two species to produce offspring that were stronger and faster than domesticated donkeys but more controllable than hemiones. These kungas were eventually replaced by horses, which were easier to control and reproduce.
"The genomic results from the rare equid burials at the elite mortuary complex of Umm el-Marra confirm hypotheses based on morphological data that these animals are hybrids and, given their interment in high-status tombs, are most likely identical with the valuable kungas frequently mentioned in cuneiform texts and depicted in images and royal seals throughout Mesopotamia," concluded the authors. "This result also deepens our insight into the economic and political relationships between contemporary royal households of Greater Mesopotamia and the dynamics by which these social elites fostered distant alliances. In this respect, genomic characterization of additional equids from comparable contexts may help clarify the scale of hybrid breeding in third millennium BCE Mesopotamian societies before the introduction of domestic horses".
(1) Bennett E, Weber J, Bendhafer W, Champlot S et al (2022) The genetic identity of the earliest human-made hybrid animals, the kungas of Syro-Mesopotamia. Science Advances DOI: 10.1126/sciadv.abm0218
Related