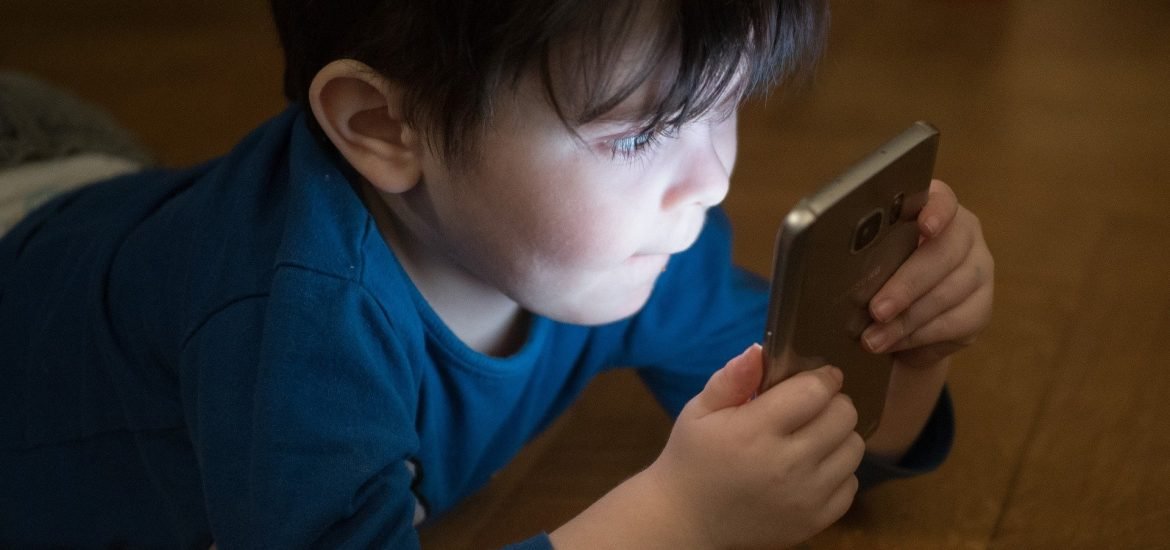 Toddlers spending too much time using touchscreens are more easily distracted and have shorter attention spans, warn British researchers. The study, recently published in Scientific Reports (1), showed that infants aged between 12 months and 3.5 years using touchscreens regularly were quick to react to what was happening in the screen but were less able to resist distractions and struggled to focus on tasks.
The use of smartphones and tablets by toddlers has skyrocketed in the past few years and, with millions of families now forced to stay at home during the COVID-19 pandemic, these figures are only expected to increase. Touchscreens, in particular, are an attractive source of stimulation for young children. According to Ofcom, in 2019, 6 in 10 toddlers regularly used the internet, with 70% using a device with touchscreens, like tablets or mobile phones. In fact, a quarter of 3–4 year olds had their own tablet.
Professor Tim Smith, based at the Birkbeck's Centre for Brain and Cognitive Development in London, UK, is keen to find out how these interactive touchscreens can affect baby and toddler development. "The first few years of life are critical for children to learn how to control their attention and ignore distraction, early skills that are known to be important for later academic achievement", said Prof Smith. "There has been growing concern that toddler touchscreen use may negatively impact their developing attention, but previously there was no empirical evidence to support this".
To provide such evidence, Professor Smith developed Project TABLET, which is short for Toddler AttentionalBehaviours and LEarning with Touchscreens. Through social media, the team recruited 40 boys and girls aged 12-months old. These toddlers were divided into two groups with different levels of touchscreen usage. The team followed the group for 2.5 years, with the initial visit to the lab at 12 months followed by two others, at 18 months and 3.5 years.
Before each visit, parents completed an online survey about their child's touchscreen use. In their visits to the lab, toddlers sat in front of a computer touchscreen and had to follow specific items appearing in different screen locations and ignore distracting objects. While they were doing this, the team monitored their face with an eye-tracker to measure their attention.
Toddlers used to touchscreens were faster to look at objects appearing on the screen but were distracted easily compared to those with little or no screen time. However, without further evidence, it's difficult to say that touchscreen use was the only reason to explain this difference in attention span. The team speculated that it could be that children who are more easily distracted anyway were more attracted to the stimulus provided by touchscreens than those who can maintain their focus on a task.
For the researchers, the next step is clear: It's essential to understand whether this attention difference is a blessing or a weakness during everyday life. Is it a bonus that children can adapt to multitasking in their daily tasks, or will they struggle with tasks that require focus and concentration?
The fact is that the impact of using a touchscreen on toddler development remains controversial. On the one hand, studies have shown a significant association between touchscreens and difficulties falling asleep and quality of sleep in 3-year olds. On the other hand, earlier results from the TABLET project showed that toddlers who start using touchscreens early also develop fine motor abilities early. More studies like this are essential to balance the pros and cons of allowing toddlers and children to use touchscreens on a regular basis.
(1) Portugal, A et al. Longitudinal touchscreen use across early development is associated with faster exogenous and reduced endogenous attention control. Sci Rep 11, 2205 (2021). https://doi.org/10.1038/s41598-021-81775-7
Related