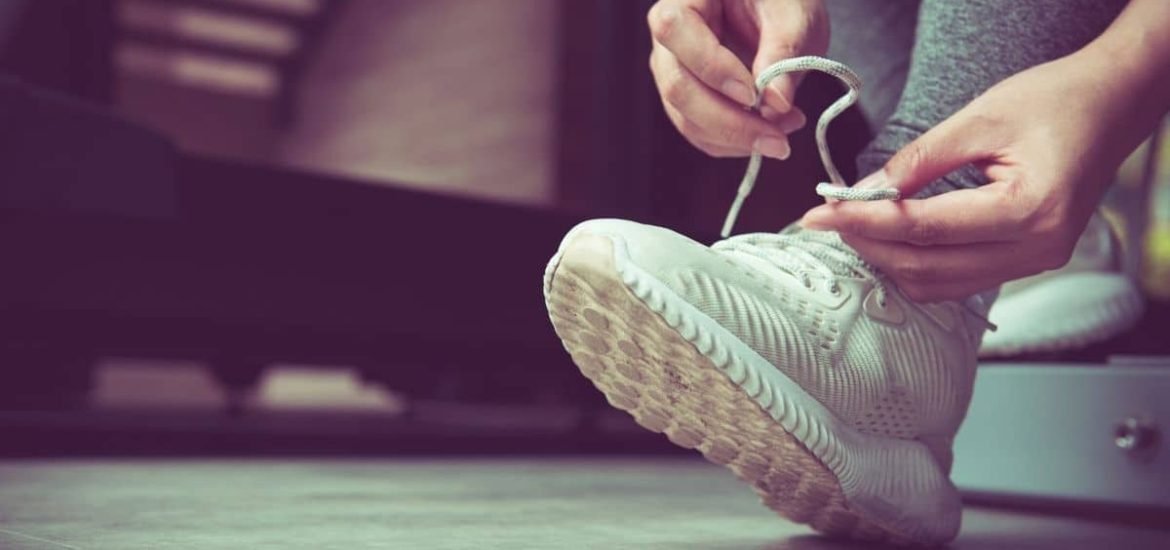 The negative effects of a sedentary lifestyle can be 'offset' by a little bit of exercise every day, scientists say. Just 30 to 40 minutes of daily exercise can greatly reduce the risk of premature death, according to a new analysis published on 25 November in the British Journal of Sports Medicine.
Previous studies have highlighted the significant benefits of leading an active lifestyle. Now, researchers have estimated the exact amount of exercise required to counterbalance the ill effects of sitting all day. The international team of researchers performed a meta-analysis of nine previous studies involving more than 44,000 people in four different countries. All of the participants were monitored using some type of wearable fitness tracker.
The authors found that those who sit for 10 or more hours a day are at greater risk of premature death. However, 30 to 40 minutes of moderate to vigorous exercise a day "substantially weakens this risk".
"These guidelines are very timely, given that we are in the middle of a global pandemic, which has confined people indoors for long periods and encouraged an increase in sedentary behaviour. But people can still protect their health and offset the harmful effects of physical inactivity", said Prof Emmanuel Stamatakis from the University of Sydney in Australia, who is co-editor of the BJSM but was not involved in the study.
The results solidify the latest World Health Organization (WHO) guidelines on physical activity and sedentary behaviour, which were put together by 40 scientists across six continents. The WHO recommends that people take part in 150 to 300 minutes per week of moderate-intensity exercises like brisk walking, dancing, or gardening, or at least 75 to 100 minutes of vigorous exercise such as jogging, cycling, or heavy lifting. The WHO also emphasises that any activity is better than none, for example, taking the stairs over the lift or walking around the block is a good start.
"As these guidelines emphasise, all physical activity counts and any amount of it is better than none. There are plenty of indoor options that don't need a lot of space or equipment, such as climbing the stairs, active play with children or pets, dancing, or online yoga or Pilates classes", Stamatakis added.
Of course, there will be variation in exercise requirements according to age and body types.
Children and adolescents should be getting, on average, 60 minutes a day of moderate-to-vigorous intensity aerobic physical activity. Older adults (aged 65 and over) should perform physical activities that emphasise functional balance and strength training on three or more days of the week to improve coordination and prevent falls.
The WHO also updated its guidelines this year to include recommendations for specific populations including pregnant and postpartum women and people living with chronic conditions or disability. Pregnant women should do regular physical activity throughout pregnancy and after giving birth, including aerobic and muscle-strengthening activities.
Scientists are still unsure just how much sitting is 'too much'. "We are still not clear, for example, where exactly the bar for 'too much sitting' is. But this is a fast-paced field of research, and we will hopefully have answers in a few years' time", said Stamatakis.
(1) Ekelund, U. et al. Joint associations of accelero-meter measured physical activity and sedentary time with all-cause mortality: a harmonised meta-analysis in more than 44 000 middle-aged and older individuals. The British Journal of Sports Medicine (2020) DOI: 10.1136/bjsports-2020-103270
(2) Bull, F.C. et al. World Health Organization 2020 guidelines on physical activity and sedentary behaviour. The British Journal of Sports Medicine (2020) DOI: 10.1136/bjsports-2020-102955
Related