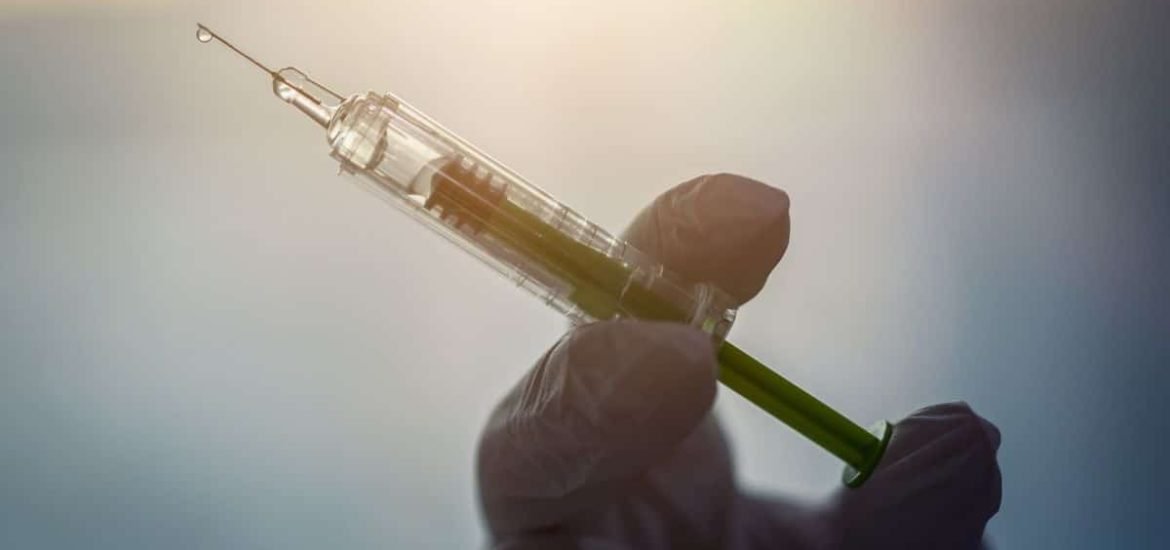 As the coronavirus pandemic continues to spread and people around the globe retreat to their homes to avoid infection, hundreds are lining up to be injected with the novel coronavirus (SARS-CoV-2). A grass-roots effort called 1Day Sooner, which is not affiliated with any organisations working on a vaccine for COVID-19, the disease caused by the virus, are currently seeking volunteers and advocates for so-called human-challenge trials.
So far, more than 2000 volunteers — or at least, expressions of interest — in 52 countries have "pre-qualified" for the trials, which are only hypothetical and not yet planned. According to Josh Morrison, co-founder of the effort, most of the volunteers are young and healthy city dwellers, who are highly motivated and searching for a way to do something constructive during the pandemic.
Vaccines typically take 12 to 18 months to develop under the best-case scenario. The standard pipeline typically includes animal safety tests, followed by three phases of human testing, and eventually, manufacture and distribution of the successful vaccines on a mass scale. With the unprecedented COVID-19 situation, self-isolation and social distancing measures could extend this timeframe even further since Phase 3 clinical trials require a large number of subjects to ensure statistically significant results.
Proponents of human-challenge trials say they could deliver an effective vaccination to the global population much sooner by, in essence, fast-tracking the clinical trial process. Indeed, another real, possibility that can't be ignored is that scientists might never successfully develop a vaccine for COVID-19.
How do human-challenge trials work?
A small group of participants are administered a vaccine candidate with no placebo group and then deliberately exposed to the virus to test its efficacy. In contrast, standard clinical trials involve thousands of volunteers who are injected with either the drug or placebo who then wait to see if they become infected by natural means.
Human-challenge trials are not completely unorthodox. Similar approaches were used to develop vaccines for polio, cholera, influenza, and malaria. But much darker examples also exist, such as the human trials conducted in Nazi Germany during the Second World War.
Are the benefits of vaccine acceleration worth the risks?
Lockdown and social distancing measures are being implemented around the world and are likely to continue for months if not years until an effective vaccine can be rolled out. In the meantime, the virus is having profound implications on the global economy. Moreover, apart from the obvious impacts on mental health, the UN has warned of the risk of widespread famine "of biblical proportions" because of the coronavirus pandemic.
Researchers are contemplating whether speeding up the development of a vaccine for COVID-19 could save thousands, if not millions, of lives. But human-challenge trials are not without potentially deadly risks.
In early March, the World Health Organization (WHO) put the mortality rate of COVID-19 at around 3.4 per cent. Other estimates are more akin to one or two per cent. But those numbers include a range of demographics. And overall numbers do not consider the previous health status of individuals or their access to medical care.
Advocates of accelerated vaccine trials claim those rates would be much lower for trial volunteers who are relatively young and in good health. In addition, ensuring immediate access to excellent medical care would reduce the risk significantly. Nonetheless, it is not yet known whether the virus causes permanent damage to the lungs or other organs.
Regardless of growing support, the question remains as to whether such a trial would actually speed up vaccine development. And of course, whether human-challenge trials for a COVID-19 vaccine can be performed safely and ethically. Authors of a paper published last month in The Journal of Infectious Diseases say they can. Certainly, a lot of questions still need to be answered before that can happen.
(1) Eyal, N., Lipsitch, M., and Smith, P.G. Human Challenge Studies to Accelerate Coronavirus Vaccine Licensure. The Journal of Infectious Diseases (2020). DOI: 10.1093/infdis/jiaa152
Related