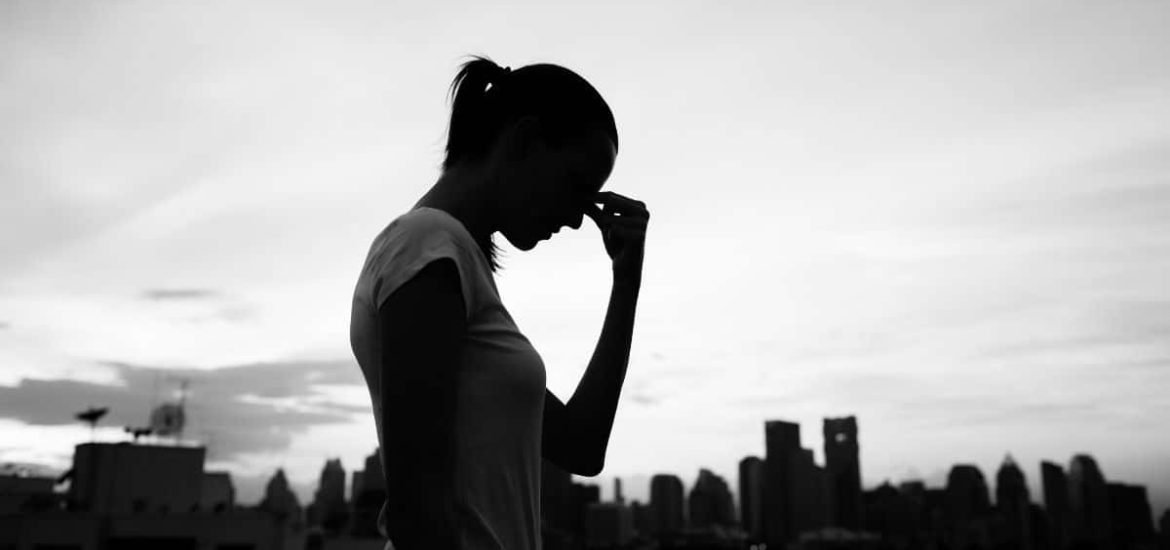 Air pollution leads to higher rates of depression and suicide, according to a new study published on 18 December in Environmental Health Perspectives (1). Since more than 90 per cent of the global population is exposed to air pollution above the World Health Organization (WHO)-recommended levels, reducing air pollution to the EU's legal limit could prevent millions of people from becoming depressed.
Depression has become increasingly more common, affecting more than 264 million people worldwide, according to the WHO. And recent studies uncovered "abundant" quantities of toxic particles in the human brain, suggesting potential links between neurodegenerative diseases like Alzheimer's. Air pollution has now been linked to reduced intelligence and dementia, and may, indeed, be damaging every organ and cell of the body. So, does particulate matter also affect mental health?
The WHO describes air pollution as a "silent public health emergency". In places like Dehli and Dhaka, PM2.5 levels range from 97 to 114 µg/m3, well above those in cities of Canada and New Zealand, for example, which are around 6 µg/m3. And in many European cities, PM2.5 exceed safe levels. For instance, in London, the average figure is higher at 13.3 μg/m3.
Whereas the impact of pollution on physical health is widely studied, the influence of poor air quality on mental health is not well documented. In fact, research on associations between pollution and mental health is decades behind, according to lead author Dr Isobel Braithwaite.
In a statement, Braithwaite said: "We already know that air pollution is bad for people's health, with numerous physical health risks ranging from heart and lung disease to stroke and a higher risk of dementia, Here, we're showing that air pollution could be causing substantial harm to our mental health as well, making the case for cleaning up the air we breathe even more urgent."
The link between air pollution and depression
To uncover the possible associations between toxic air and mental health, the team of researchers from University College London performed a systematic review of published data on particle pollution produced by fossil fuel burning and mental health outcomes including depression, anxiety, bipolar disorder, psychosis, and suicide, across 16 countries.
First, they searched the scientific literature and identified 25 studies that investigated the association between particulate matter pollution and any one of the five different adverse mental health outcomes in adults. Then, by pooling the results, they were able to determine that an increase of just 10 micrograms per metre cubed (µg/m3) of fine particulate matter — that is, atmospheric particulate matter 2.5 micrometres or less in diameter (PM2.5) — over long periods could increase risk of depression by around 10 per cent.
The results are similar to increased odds of physical health concerns, including all-cause mortality, due to pollution. In addition, the effect of air pollution on the likelihood of suicide risk was smaller than for risk of depression, but significant, nonetheless.
While the study does not confirm a direct link between air pollution and mental ill-health, the findings suggest there certainly may be a causal relationship, the authors write. Indeed, the results show a strong correlation, however, scientists cannot prove a causal link because designing experiments that deliberately expose people to harm would be unethical.
Nevertheless, evidence suggests that lowering particulate pollution to the WHO-recommended limit of 10 µg/m3 could significantly reduce the risk of both mental and physical illnesses.
Senior author, Dr Joseph Hayes said: "Our findings correspond with other studies that have come out this year, with further evidence in young people and in other mental health conditions. While we cannot yet say that this relationship is causal, the evidence is highly suggestive that air pollution itself increases the risk of adverse mental health outcomes".
(1) Braithwaite, I. et al. Air Pollution (Particulate Matter) Exposure and Associations with Depression, Anxiety, Bipolar, Psychosis and Suicide Risk: A Systematic Review and Meta-Analysis. Environmental Health Perspectives (2019). DOI: 10.1289/EHP4595
Related