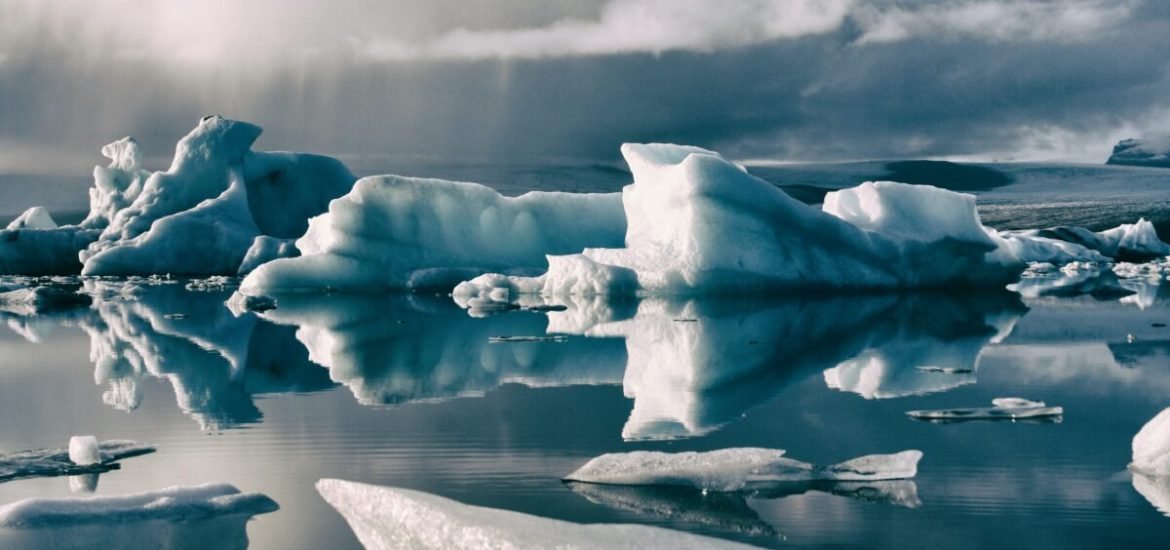 Amidst the pain brought by the Covid-19 pandemic, a sliver of good news percolated earlier in May, when research from Nature Climate Change showed that CO2 emissions have fallen by 17% due to the effect of global confinements in the first quarter of the year. However, that doesn't change the fact that the planet is still warming up faster than ever. 
Indeed, 2020 is very much still on track to become the warmest year on record despite hopes that, once the coronavirus crisis passes, more low-carbon energy sources will become the global standard, especially in Europe. To reverse course, stakeholders need, now more than ever, to deploy all low carbon energy sources available. And while proponents of a sustainable low-carbon economy focus exclusively on intermittent renewables like solar and wind, one major low-carbon source has so far been largely ignored – nuclear power. 
To this day, deep mistrust towards the technology, coupled with concerns over safety and costs, have prevented the sector from reaching its full potential. Critics have gone so far as to disqualify nuclear as low-carbon energy, notwithstanding the fact that the technology avoids approximately 600 million metric tons of carbon, i.e. 2,200 million metric tons of carbon dioxide emissions every year.
Case in point is the European Union's taxonomy for sustainable development, which originally sought to exclude nuclear projects from receiving funding under the green finance law. After weeks of debate, and with the support of France, the UK and several Eastern European countries, a compromise was finally reached in late 2019: one that saw nuclear lumped together with far less deserving natural gas projects as means to replace old coal plants – never mind that natural gas plants would only replace one fossil fuel with another. 
Look no further than Germany, which is in the midst of a costly nuclear phase out that has led to the country having the highest electricity prices in Europe. Berlin was even forced to restart some of its coal power plants to compensate for slumps in energy production caused by the inherent intermittency of wind and solar. Yet while the country is sticking to its plan to shut down the last NPP next year, other European member states have begun to contemplate building new nuclear installations to reduce their carbon footprint. Slovakia and the Czech Republic have been making progress, while Poland is also pinning its hopes on NPPs as a possible replacement for its highly polluting fleet of coal plants.
Anti-nuclear skepticism is rife across the continent and has even extended to nuclear projects underway outside the EU. A good example of this is the heated debate surrounding the Ostrovets NPP in Belarus. The power plant currently has two VVER 1200 reactors under construction, both of which will be connected to the grid by 2021. Following tensions between Belarus and Russia over energy security, the plant was built by a subsidiary of Russia's nuclear technology manufacturer Rosatom, and with the help of a $10 billion loan from Moscow.
Belarus has placed many hopes into its first nuclear power station, both in terms of reducing dependence on oil and gas imports from Russia as well as in reducing carbon emissions. As it stands now, Belarus contributes roughly 55 million metric tons to global greenhouse gas emissions annually. Once the Ostrovets reactors go online, they will produce 20 TWh electricity, accounting for two thirds of Belarus' electricity needs, and will save at least 8 million metric tons of CO2.
However, while Minsk is looking forward to reaping these much-needed benefits, neighboring Lithuania is not too enthusiastic about the prospect of an NPP on its doorstep. Located 45km from Lithuania's capital Vilnius, the Baltic state has vehemently opposed the construction of the plant, pulling all the stops to argue that it fails to follow international safety standards.
The evidence is shaky, as shown by the results of a Pre-Operational Safety Review Team (Pre-OSART) from the International Atomic Energy Agency (IAEA) that was dispatched to the site in 2019 and which confirmed that all safety practices are being followed. The European Nuclear Safety Regulators Group (ENSREG) had already conducted an on-site investigation in 2018 which resulted in an "overall positive" review of the plant. And as recently as March this year, the IAEA reiterated that it "had no technical complaints" against Ostrovets NPP. 
It is undeniable that energy has always been a politically sensitive topic, and it is true that Lithuania lost significant geopolitical leverage in the region when it decided to divest from nuclear and bank on liquified natural gas (LNG) instead. The problem, however, is that its reliance on LNG has had the effect of increasing its vulnerability to the fluctuations of the gas market, as well as its associated costs. 
Lithuania is by no means the only European country working on discouraging other countries from using nuclear energy. Take Austria, which has been very active in attempting to dissuade the countries of the Visegrad Group from building NPPs – with limited success so far. To Vienna, this outcome should not have come as a surprise, given that Prague in particular has been fighting tooth and nail with the EU Commission and its neighbors over its right to expand nuclear production capacities. 
That there's a less conflictual way forward is shown by Finland, which has committed itself to nuclear power early on and is currently finishing constructions on the third unit of Olkiluoto NPP. The unit houses a European Pressurized Reactor, which was launched for a price of €3 billion – far less than the prices of lower power reactors in the world at that time. Its enhanced safety systems make it one of the safest models on the market, and owing to its 1650 MW power output, one of the best energy ratios as well.
Construction delays, which resulted from the lack of European experience for such large projects, have pushed the expected start date to 2021 at a price tag double the original cost. However, Olkiluoto 3 will save an additional 18 million metric tons of CO2 per year.
Anti-nuclear critics may focus on these cost overruns to attack the fundamentals behind nuclear energy, but in reality, this is a small price to pay compared to the looming threat posed by global warming. The fact, then, that more than 100 nuclear reactors are under construction or planned worldwide is encouraging. It shows that global understanding about the role of nuclear power as one of the key components to decarbonizing the world economy is growing at rapid clip. Europe should follow suit.
Image: Andrea Schettino
Related