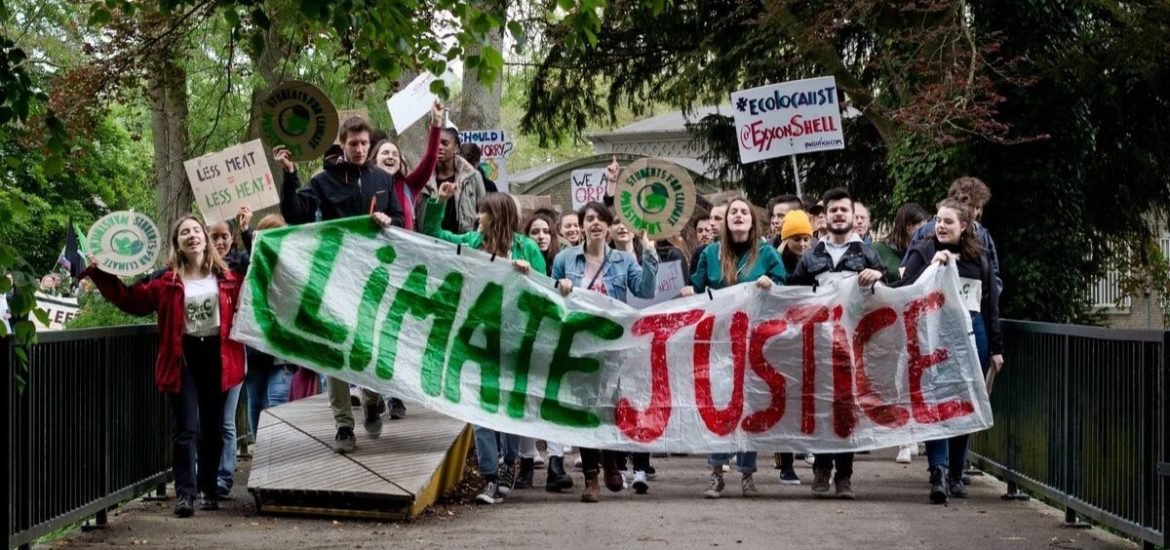 A new article published on 18 September in Nature presents a set of "troubling charts" outlining the lack of progress nations have made in limiting greenhouse gas emissions.
The infographic — put together by journalist Jeff Tollefson who writes on energy, climate. and environmental issues — is part of the Covering Climate Now series, a global collaboration of more 300 news outlets that have pledged to bring attention to the climate crisis between September 15-23 ahead of the UN Climate Summit in New York. So, have we made any progress been made since the 2015 Paris Agreement?
What the numbers say
In short, greenhouse gas emissions are on the rise. The data show a spike in annual emissions of 2.1 per cent in 2018, partly the result of increased demand for coal in rapidly developing countries like China and India.
China is the largest source of CO2 and its emissions are growing – and are on course to peak in 2030. India contributes much less to greenhouse gas emissions on a per capita basis. And despite growing coal consumption, the country is fast becoming a leader in renewable energy.
In the US — currently, the leader in both per capita and total emissions — emissions have declined over the past decade. However, Trump's insistence on pulling the US out of the Paris Agreement could spell an end to this positive trend.
The EU-28 is responsible for more than one-fifth of CO2 emissions but since the 1990s, emissions have dropped by 20 per cent and the EU is currently on track to meet Paris targets.
Other top emitters include Russia, Japan, Iran, Saudi Arabia, South Korea and Canada.
According to the most recent Intergovernmental Panel on Climate Change (IPPC) report, the world must cut emissions to zero by 2050 to meet the 1.5C target of the Paris Agreement. But even under current national policies and pledges, emissions continue to rise putting the world on a path to more than 3 degrees Celcius of warming above pre-industrial temperatures.
"We're losing the race", the UN Secretary António Guterres said on Tuesday in an interview with Covering Climate Now, referring to climate change as an 'emergency'. In addition, he lauded the 'fantastic leadership' of young activists. Indeed, the new generation of activists does not seem deterred by the numbers. Grass-roots climate movements are rapidly spreading around the globe and it seems they are finally capturing the world's attention.
Next week, groups will stage strikes in 150 countries around the global climate summit in New York — almost four years exactly after the 2015 Paris Agreement — many inspired by Swedish teen activist Greta Thunberg. The teen has just made a two-week journey from Sweden to New York on a solar-powered sailboat to attend the UN Climate Summit.
But can these young climate activists push societies to make urgent changes that are needed?
An annual investment of $2.4 trillion (almost €2.2 billion) in the energy system alone until 2035 would be needed to limit global warming to below 1.5 degrees Celcius, according to the IPCC. And yet more spending will be needed for essential reforestation projects, development of carbon capture technologies, as well as other efforts to curb emissions.
At present, "neither the amount of financial flows nor their direction is sufficient to keep temperatures below 2 C, let alone 1.5 C," Ottmar Edenhofer, director of the Potsdam Institute for Climate Impact Research in Germany, and a former co-chair of the IPCC's working group on mitigation of climate change told Nature.
But at the very least, people are starting to listen. In part, owing to a recent surge in the frequency and severity of heatwaves, wildfires, and other natural disasters. But also as a direct result of the massive global activist movement slowly making ground and which seems to have focused the world's attention on its moral responsibility. Evidence suggests the poorest and most vulnerable populations will be most affected by climate change.
Photo credit: Vincent M.A. Janssen
Related