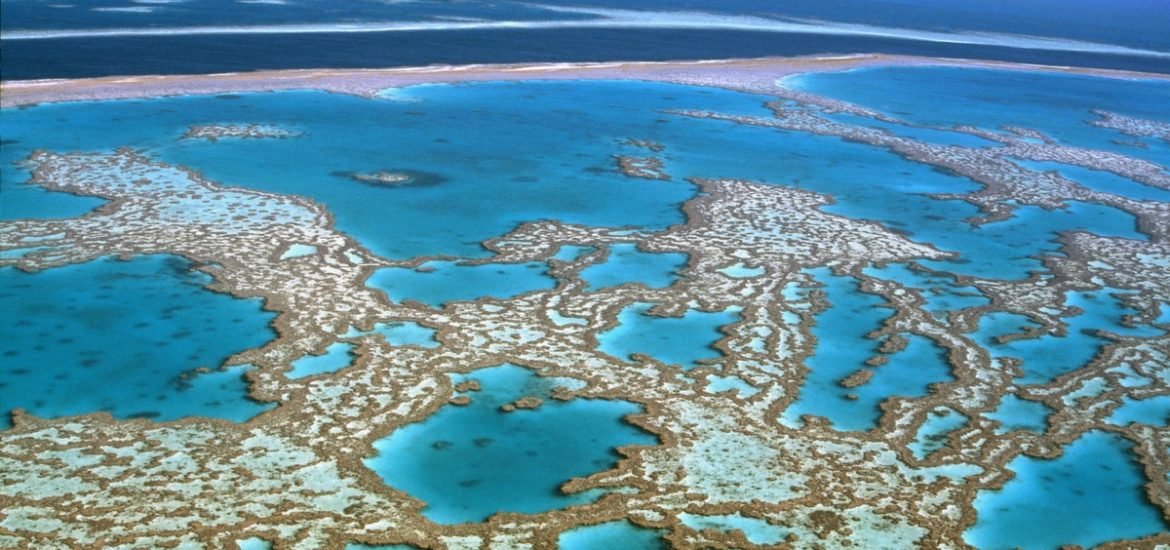 Warmer ocean temperatures are known to be a major cause of coral bleaching at the ocean surface but new research, led by scientists at Scripps Institution of Oceanography at the University of California San Diego and the Coral Reef Research Foundation (CRRF) in Palau, Indonesia, has now shown that temperature-induced stress on corals can reach far greater depths than what was previously thought ― ranging from 30 to 150 meters, known as the mesophotic zone. The results of a 20-year long effort to study the impact of thermal stress on reefs were just published on 27 August in Geophysical Research Letters, a journal of the American Geophysical Union.
Owing to human-induced climate change, excessively warm ocean temperatures often bleach coral reefs causing them to die. Ocean temperatures are typically measured on the ocean surface by satellites, which previously meant only temperature-induced stress on corals close to the surface could be studied. But Scripps and CRRF researchers have spent nearly two decades recording temperatures from the reefs of Palau, an island nation in the tropical Pacific, up to much greater depths. The study now shows that the height of the ocean surface is a strong indicator of temperatures changes occurring tens of meters below the surface and that thermal stress can penetrate deep into the realm of the mesophotic zone, a subtropical region home to an abundant coral ecosystem.
The scientists examined sea-surface temperature data collected by global satellites, along with daily tide gauge data from Malakal Harbor station in Palau from 1970-2017 recorded by the University of Hawaii Sea Level Center, and data from a network of reef temperature recorders across Palau down to depths of 90 meters. At present, only a few divers in the world possess the knowledge and skills required to safely dive in the mesophotic zone. Amazingly, the CRRF has maintained temperature gauges from the surface to the mesophotic reefs since 1999 and a small team of divers has been performing weekly dives to these depths as part of a long-term temperature-monitoring program to assess coral bleaching.
Based on this data, Thomas Schramek and his colleagues observed that the height of the ocean surface is a strong indicator of how water temperatures are changing far below the surface. The data was also used to develop a forecasting tool to predict the temperatures experienced by coral reefs living near the surface, as well as those living in deeper waters. A new algorithm ― based on the currently accepted coral stress algorithms ― was developed to allow the predictive model to be applied to greater depths, including the deeper mesophotic zone.
The mesophotic zone is typically thought to be a refuge from thermal stress but these new findings reveal just how deep the effects of global warming can reach. These new and important findings will contribute to a better understanding of the global reef system as a whole and could inform conservation and policy efforts to protect this valuable and diverse ecosystem. As Schramek so aptly puts it, "If we can better understand how they're stressed, then we can better understand how to protect them."
(1) Schramek, T. A. et al. Depth‐dependent thermal stress around corals in the tropical Pacific Ocean. Geophysical Research Letters (2018). DOI: 10.1029/2018GL078782
Related