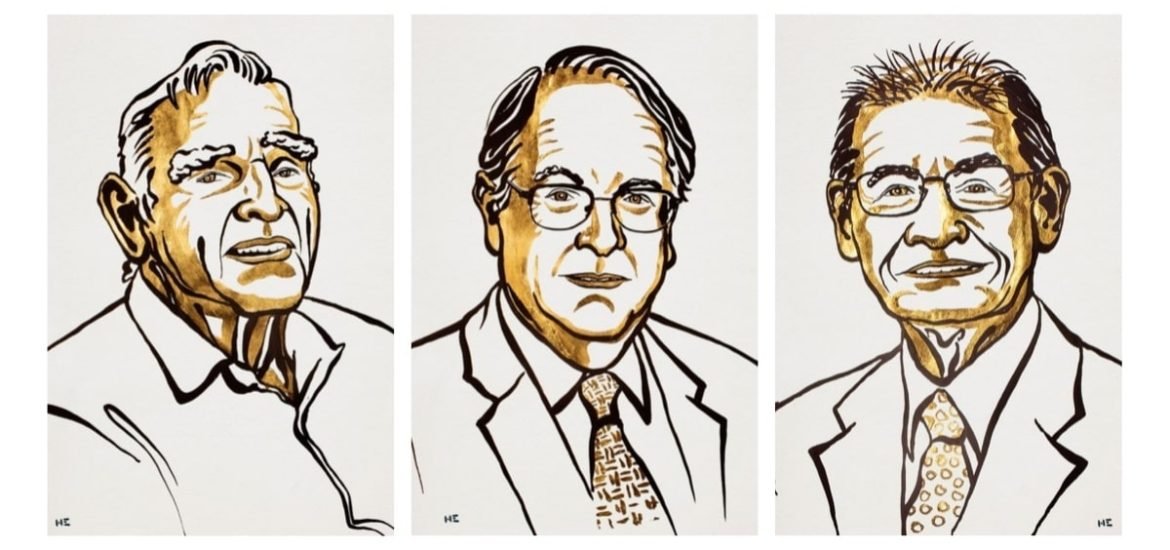 This year, the Chemistry Nobel was awarded to three scientists for their contributions to the development of lithium-ion batteries, which enabled the portable technology revolution and since they first entered the market in 1991, have transformed the world in unforeseeable ways that have greatly benefited mankind.
The lightweight rechargeable batteries are now used in everything from portable electronic devices like mobile phones and laptops to electric vehicles. Perhaps, even more importantly, lithium-ion batteries are capable of storing a significant amount of energy extracted from solar and wind power, making it possible for "a fossil fuel-free society", says the Nobel committee.
The prize was jointly awarded to Prof John B Goodenough, a solid-state physicist at the University of Texas, Prof M Stanley Whittingham, an English chemist at Binghamton University in the US, and Japanese chemist Prof Akira Yoshino of Meijo University in Nagoya, Japan "for the development of lithium-ion batteries". Goodenough, now 97, has become the oldest ever Nobel laureate and today, will also receive the prestigious Copley medal at the Royal Society in London.
Lithium-ion batteries alternate between a charge and discharge cycles, during which lithium ions flow from a negative anode to a positive cathode separated by an organic liquid electrolyte. But unlike traditional batteries, the ions can flow back again. Hence, creating a rechargeable battery.
Wittingham first proposed the idea in the 1970s and began working on the technology with a view to developing fossil-fuel-free energy. His initial prototype was comprised of a lithium-metal anode and a titanium disulfide cathode. Although the ion transfer was reversible and the battery achieved high energy density, the high costs and safety concerns — the metallic lithium cathode was highly reactive — limited its usefulness.
Later in the 1970s and early 1980s, Goodenough discovered that he could swap the reactive metal sulphide with a metal oxide and successfully improved both the energy density and safety of the battery. The new cathode was made from a layered cobalt oxide capable of storing lithium ions and was an important breakthrough that paved the way for the development of an even more powerful battery.
Finally, Yoshino's contribution came in the 1980s when he and his team enabled commercial production of the batteries by once again changing the materials and dramatically improving the battery's safety. In just four years, he and his team designed a carbon-rich anode material — with petroleum coke instead of lithium — into which lithium ions could be inserted while retaining Goodenough's cathode. And in 1985, the first commercially viable lithium-ion battery was born — a lightweight, durable battery that could be charged hundreds of times. Since then, they have revolutionised our lives.
A sustainable future
Batteries will play an increasingly important in storing the energy generated by renewable sources. And new technologies are now being developed around the world to replace the lithium-ion battery with more sustainable alternatives, such as lithium-oxygen batteries, that could make it truly possible for a carbon-free future. But, of course, none of these new technologies would have been possible without the original design.
Photo credit: Niklas Elmehed/Nobel Media
Related