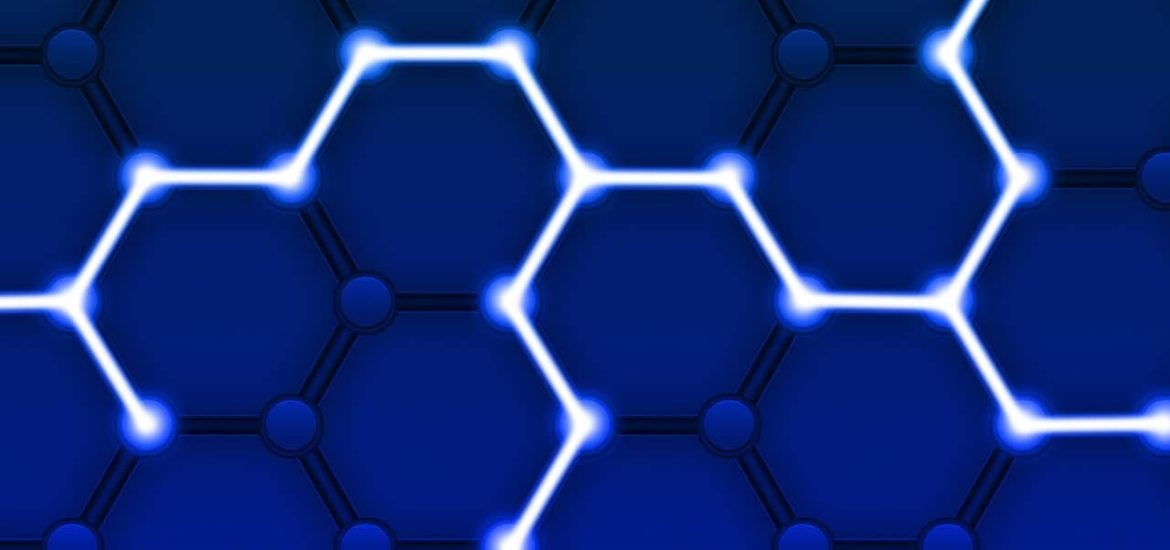 In recent years, blockchain has frequently hit the headlines in the banking and finance sector, which have seen crypto-currencies multiply and strengthen their role as outsider options.  The commonly accepted definition is a "technology for storing and transmitting information, which is transparent, secure, and operates without a central authority" The mathematician Jean-Paul Delahaye provides a vivid image: "a great big notebook, freely available for all to read, which everyone can write in, but which is impossible to erase and indestructible" The investor Cyrille Pagliano, sees it as the third digital era.  In an excellent popularisation article published on Medium, he explains that it combines three elements: cryptography, peer-to-peer networks and finally – the point that interests us most here – "The solution to the centuries-old 'Byzantine problem', which posits the following question: how can a group of people who do not know each other establish a relationship of trust and work together?" Because it is a marvellous tool for fostering confidence in an inviolable, albeit virtual, electronic solution, blockchain has won its place in the financial world.  But also in the world of what are known as smart contracts. A contract developed by a program can be executed without the need to involve a trusted third party. So the insurance and notarisation sectors are directly affected by these technological advances. But if there is one sector where the blockchain could well make an impact despite no one expecting it, it is the agri-food industry:  for the plain and simple reason that the issue of confidence has become fundamental for consumers.
Consumers seeking confidence
In fact, in the Eurobarometer survey of December 2017 on the Common Agricultural Policy, to the question "What should be the two main responsibilities of farmers in our society?" 60% of the Europeans surveyed placed "Providing safe, healthy and high quality food" at the top of the list, with "Ensuring the welfare of farm animals"  at 38%. Also worth noting is a fairly high awareness of quality labels (fair trade, organic farming, protected designation of origin, protected geographical indication and traditional speciality guaranteed…) for 63% of Europeans surveyed. We can perfectly well imagine then, that these blockchain solutions could play an important role in the agricultural sector, particularly with regard to the certification of origin of production. And this could apply at all levels of the production chain.
Field to fork solutions
On the African continent farmers are now using the blockchain to improve land management. In Ghana, for example, as Cédric Dubucq points out, in an opinion piece for Commodafrica, "nearly 90% of rural land is not listed in an official database (…) the blockchain will thus make it possible to replace the trusted third party" And so "blockchain innovation will permit digitalisation of the Land Registry and so offer a long term and reliable means of identification for land and buildings" If blockchain is able to resolve African land estate issues, it may well seem that matters of consumer confidence are mere child's play. Some technologies already make it possible to simplify a complex process such as tracking purchasing. In the case of agricultural product stock purchase, a local third party is currently needed to supervise the delivery of the goods. By using the blockchain you can completely do without this intermediary. This speeds up the process and facilitates payment. On the site coincentral.com we learn that the Louis Dreyfus company recently sold more than 60,000 tons of soya to the Chinese government using the blockchain and that may well have reduced the time taken by over 80% as the transaction only took one week. The author of the article adds that it is quite possible that in the future there will be smart contracts between a farmer and a restaurateur, without any intermediary. Added to that is the possibility of product traceability. As Remi Schmaltz points out in an excellent review article, traceability and supply chain are among the essential agricultural applications of blockchain: "A blockchain ledger could record and update the condition of crops from planting through storage and delivery to harvest. The advantage of large-scale operations is a secure and unchangeable ledger, which guarantees that you will never lose a shipment.  The status of all your crops is available in real time," And finally the solution that meets consumer certification expectations: "Traceability is not limited to just the crops themselves. With the right sources of information and/or sensors in the field, producers can access detailed records on soil quality, field applications, weather conditions, farming practices and seed type."
A "block" in the construction of precision farming. 
Precision farming positions itself as a solution to many problems and should be a means of bringing together the various stakeholders (farmers, consumers, distribution, NGOs). Analysts estimate that its market could reach 730 million to 2.42 billion by 2020. This innovation consists in the deployment of a whole panoply of innovations to the very heart of the farm: drones, intelligent sensors, autonomous tractors, applications linked to the Internet of Things… The term "precision" comes from the fact that the farmer's every process is assisted by technology, which makes it possible to increase efficiency and avoid losses.[1] Where does the blockchain fit into this technological environment? In a study entitled "Blockchain: the next step in the evolution of Information-Communication Technology Agriculture" [2] a team of researchers from the University of Taipei and Taiwan demonstrated the crucial role of blockchain to secure all interfaces deployed on a farm using these technologies. So, according to the team: "It has been officially recognised that precision agriculture increases the threat to national security from a country's agricultural sector by exposing it to data theft, hacking of vulnerable systems and tactics used to attempt to steal a farm's databases. Acharya and Acharya cite risk scenarios associated with private sector agricultural technology such as Hydrobio, for example, which uses satellite images to automate irrigation decisions and could be pirated, leading to economic losses and social instability if crop fields were to be flooded."[3] The researchers cite a series of examples of vulnerable equipment: automatic spraying programs (Blue River Technology), autonomous satellite-guided tractors (John Deere), remote detecting and treatment of diseases (Taranis), smart networking of fields in order to increase productivity (Climate Corp)…. All these revolutionary tools are vulnerable and potentially subject to targeted attacks.  Using blockchain appears to be a strategic solution to ensure the security of the whole range of precision agriculture technologies. " Blockchain technology with its cryptoeconomic security features would ensure that data and technological infrastructure such as a national level distributed database conforming to international agricultural standards and naming conventions would remain impenetrable to malicious attackers"[4]
The few examples we have listed speak for themselves: just as we demonstrated that precision farming could play a fundamental role in  the future of "organic", once again, what we see is that it is technological innovation which is most likely to revolutionise agro-industry and meet the needs of all parties: by simplifying the farmer's job and helping him to do his job with greater precision and safety, by facilitating distribution and by making it possible to shorten the distribution chain between producer and consumer; and finally, by enabling the consumer to be assured of the cast-iron guarantees he or she expects.  A win win solution, then, for an agriculture that is modernising its image and for the consumer, who will be able to regain a lost bond of trust.
[1] As a study by McKinsey on how big data will revolutionise the global food chain has shown: about a third of annual production in emerging and developing countries is lost. This represents a loss of about $940 billion and a carbon footprint of 4.4 gigatons of CO2. It's worth remembering in the same time frame there are more than 795 million people without enough to eat. Precision farming should help solve this problem. https://www.mckinsey.com/business-functions/digital-mckinsey/our-insights/how-big-data-will-revolutionize-the-global-food-chain
[2] Yu-Pin Lin 1,*, Joy R. Petway 1, Johnathen Anthony 1, Hussnain Mukhtar 1, Shih-Wei Liao 2, Cheng-Fu Chou 2 ID and Yi-Fong Ho 3, "Blockchain: The Evolutionary Next Step for ICT E-Agriculture" http://www.mdpi.com/2076-3298/4/3/50/pdf
[3]"It has been officially recognised that precision agriculture increases the national security threat levels for a nation's agriculture sector by exposing it to data theft, hacking vulnerabilities, and to tactics used with 'the intent to steal farm-level data in bulk' [57]. Acharya and Acharya [58] cite risk scenarios associated with private sector agricultural technology such as Hydrobio (http://hydrobioars.com/) which uses satellite imagery to automate irrigation decisions and could be hacked resulting in economic loss and social instability when harvestable crop fields are flooded. p. 5 Ibid.
[4] "At the same time, however, since it is a centralized field management platform that gives data-driven insights to users, it is vulnerable to becoming a single point of failure for farms across the nation if hacked [58]. Blockchain technology with its cryptoeconomic security features would ensure that data and technological infrastructure such as a national level distributed database conforming to international agricultural standards and naming conventions would remain impenetrable to malicious attackers" Ibid., p.5
Related
This post is also available in: FR (FR)DE (DE)