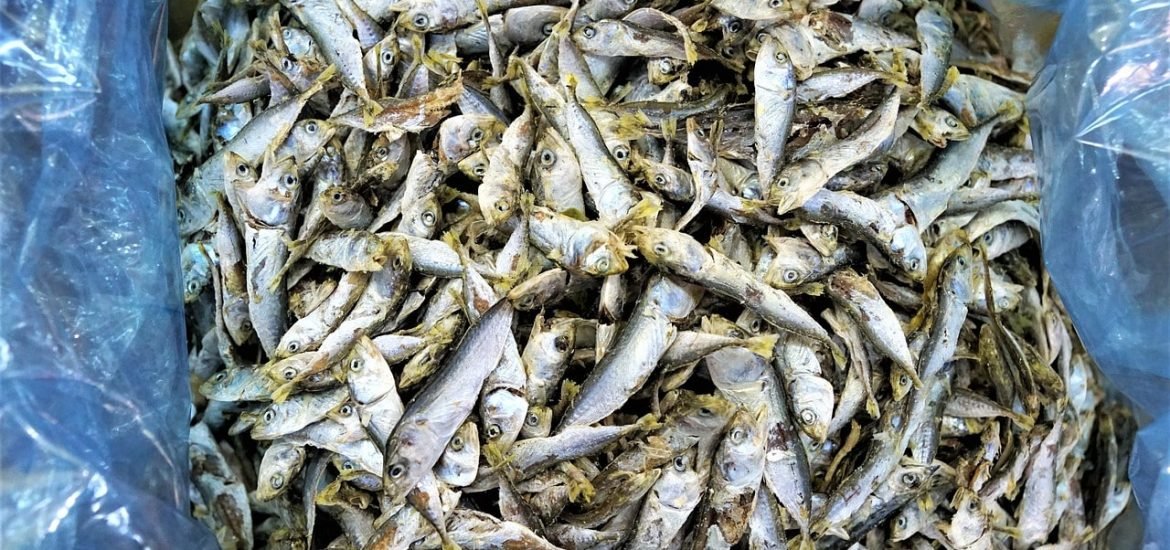 Tiny fish could play a big role in tackling malnutrition and food insecurity in many countries around the world, according to a study published in Nature Food.
Small fish — such as herring, anchovies, and sardines — are some of the cheapest sources of protein available in many middle and low-income countries. In addition, they're often caught in large volumes around the nations experiencing problems with food shortages.
Malnutrition is rising in sub-Saharan Africa, with 10 million children wasting and over 50 million receiving inadequate diets. For the authors of this study, there's an easy solution: just 20% of the small pelagic fish caught locally could provide all the children younger than five years old with a daily portion of highly nutritious food.
"Our findings show that nutrients critical to tackling malnutrition are within the reach of vulnerable people living nearby coastal and freshwater ecosystems across the globe," said Dr. James Robinson, from Lancaster university and who led the study. "These small locally-caught fish are packed with nutrients key for sustaining healthy diets, are already caught in sufficient numbers, and are affordable. Small pelagic fisheries must be fished sustainably, and catches must reach vulnerable local populations."
This work is part of the 'Illuminating Hidden Harvests' project. For this project, an international team of researchers collects and analyses data on catch volumes of fish, as well as economic and nutrient data for over two-thirds of global fisheries catch. This work aims to identify the most affordable and nutritious fish in 39 low and middle-income countries and inform public health and fisheries policies in places where data on fish nutrients are limited.
This study found that small species are highly nutritious, readily caught in large numbers, and crucially the most affordable in low-income countries. These fish are rich in iron, zinc, calcium, omega-3 fatty acids, and selenium and twice as affordable as other fish groups. In contrast, cold-water species, such as cod and flounders, were the least affordable.
"Fish is a key animal food in the Global South, providing a local and cheap source of micronutrients such as iron and zinc. Governments and other institutions have lacked sufficient data on which fish species would deliver the biggest benefits for public health until now," co-author Dr. Kendra Byrd of the University of Greenwich Natural Resources Institute. "Prioritising small pelagic fish for consumption by local vulnerable people, such as children, mothers or the elderly, can help to address common nutrient deficiencies such as calcium, iron, and zinc, delivering huge public health benefits."
However, the report also found threats to the supply of these small fish caused by overfishing and demand from international markets to use them for animal feeds and fish oils. "The need for locally accessible, cheap, and nutritious food sources has never been greater. Our study helps to shine a light on the 'hidden' environmental, social, economic and governance contributions of small-scale fisheries, focusing attention on the importance of policy making for sustainable and equitable management of small-scale fisheries," concluded Dr. Godfred Asiedu of Ghana Fisheries Recovery Activity and who was another co-author on the research.
 Robinson, J.P.W., Mills, D.J., Asiedu, G.A. et al. Small pelagic fish supply abundant and affordable micronutrients to low- and middle-income countries. Nat Food 3, 1075–1084 (2022). https://doi.org/10.1038/s43016-022-00643-3
Related