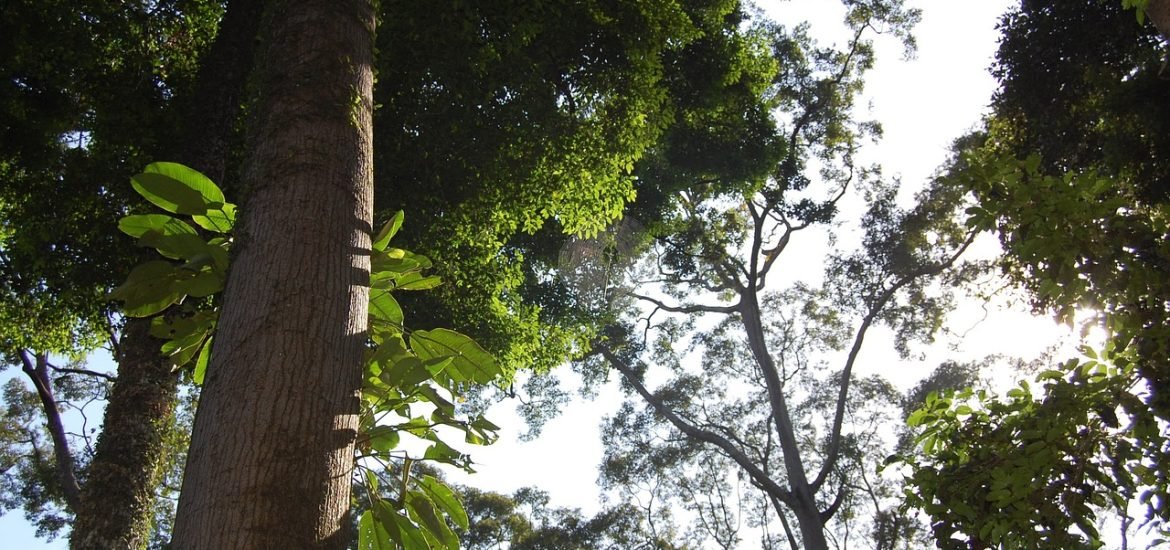 Replanting logged forests with diverse mixtures of seeds accelerates their recovery, according to a study published in the journal Science Advances.
Arranged by a team of researchers from the University of Oxford, UK, the experiment started 25 years ago as part of the SE Asia Rainforest Research Partnership (SEARRP) in the Malaysian state of Sabah on the island of Borneo. The aim was to follow the recovery of 125 plots of logged tropical forest sown with mixtures of 1, 4, or 16 tree species frequently targeted for logging. The first trees were planted in 2002, with nearly 100,000 planted over the following years.
The results showed that plots sown a mixture of 16 native species of trees recovered faster — in terms of canopy growth and total tree biomass — than plots that received only a few different types of seeds. However, even plots that had just received 1 type of seed recovered faster than those left to recover naturally.
"Our new study demonstrates that replanting logged tropical forests with diverse mixtures of native tree species achieves multiple wins, accelerating the restoration of tree cover, biodiversity, and important ecosystem services such as carbon sequestration," said Lead Scientist of the study, Professor Andy Hector from Department of Biology, University of Oxford.
The authors believe this happened because different tree species occupied different positions within the ecosystem. In other words, diverse mixtures were able to complement each other to increase the overall functioning of the ecosystem. For example, some tree species give the forest resilience to times of low rainfall because they're tolerant of drought. "Having diversity in a tropical forest can be likened to an insurance effect, similar to having a financial strategy of diverse investment portfolios," said Professor Hector.
"Importantly, our results show that logged forest can recover so long as it is not converted to agricultural uses like oil palm plantation. They also emphasise the need to conserve biodiversity within undisturbed forests so that we can restore it in areas that have already been logged," added Lead author Ryan Veryard, also from the University of Oxford.
The researchers are now starting a new three-year project funded by the UK Natural Environmental Research Council to assess the surviving trees in the experiment. This will be done using remote sensing methods, including sensors carried by helicopters and drones, to give a more comprehensive analysis of forest health.
Veryard R, Wu J, O'Brien MJ, Anthony R, Both S, Burslem DFRP, Chen B, Fernandez-Miranda Cagigal E, Godfray HCJ, Godoong E, Liang S, Saner P, Schmid B, Sau Wai Y, Xie J, Reynolds G, Hector A. Positive effects of tree diversity on tropical forest restoration in a field-scale experiment. Sci Adv. 2023 Sep 15;9(37):eadf0938. doi: 10.1126/sciadv.adf0938.
Related