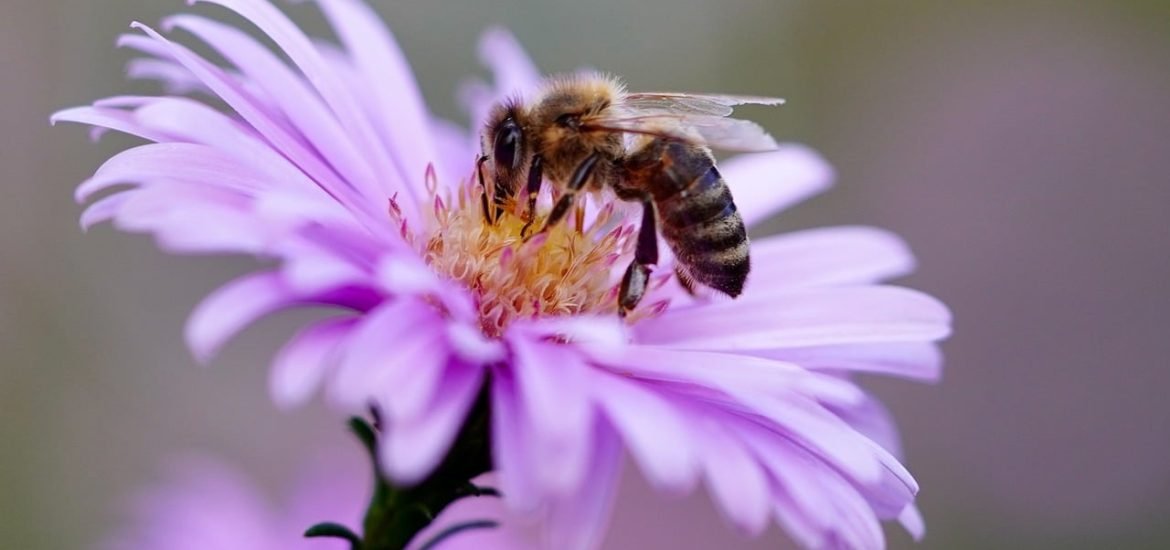 Plants have the incredible ability to be able to regulate the chemistry of their petals to create appealing and iridescent signals to attract bees, according to a study published in the journal Current Biology.
There's lots of competition for the attention of pollinators, and flowers have developed a wide range of mechanisms to get spotted. Most flowers can produce different coloured pigments to act as visual signs for insects and birds, but this is not enough for some.
Prof Beverley Glover and her team at Cambridge's Department of Plant Sciences, UK, wanted to study an intriguing mechanism to form tiny microscopic 3D structures in the petals. It turns out plants create these structures in petals to reflect particular wavelengths of light and produce an iridescent optical effect. This may not be visible to the human eye, but bees can detect it.
"Our initial model predicted that how much cells grow and how much cuticle those cells make were key factors controlling the formation of striations," said Dr Edwige Moyroud, "but when we started to test the model using experimental work in Venice mallow we found out that their formation is also highly dependent on cuticle chemistry, which affects how the cuticle responds to the forces that cause buckling. The next question we want to explore is how different chemistries can change the mechanical properties of the cuticle as a nanostructure-building material. It may be that different chemical compositions result in a cuticle with differing architecture or with different stiffness and hence different ways of reacting to the forces experienced by cells as the petal grows."
The authors believe these patterns can have multiple functions, including communicating with pollinators as well as defending against herbivores or pathogens. This curious mechanism is a perfect example of evolutionary diversification to attract pollinators.
"These insights are also useful for biodiversity and conservation work because they help to explain how plants interact with their environment," added Professor Glover. "For example, species that are closely related but that grow in different geographic regions can have very different petal patterns. Understanding why petal pattering varies and how this might affect the relationship between the plants and their pollinators could help to better inform policies in future management of environmental systems and conservation of biodiversity."
Moyroud E, Airoldi C, Ferria J et al. (2022) Cuticle chemistry drives the development of diffraction gratings on the surface of Hibiscus trionum petals. Current Biology, https://doi.org/10.1016/j.cub.2022.10.065
Related